For the first time, the Oklahoma State University Library is offering several historical maps online from its formal map collection. The online collection currently contains more than 7,900 digitized images from the period 1803-1925. All are now freely available to the public from the library's website, www.library.okstate.edu.
Known as the Oklahoma Digital Maps Collection, it currently includes the McCasland Digital Collection of Early Oklahoma and Indian Territory Maps, the U.S. Geological Survey Collection, WPA Collection and the Russal Brawely Collection. The digitization work that allows the maps to be featured online started in 2007 and continues to this day.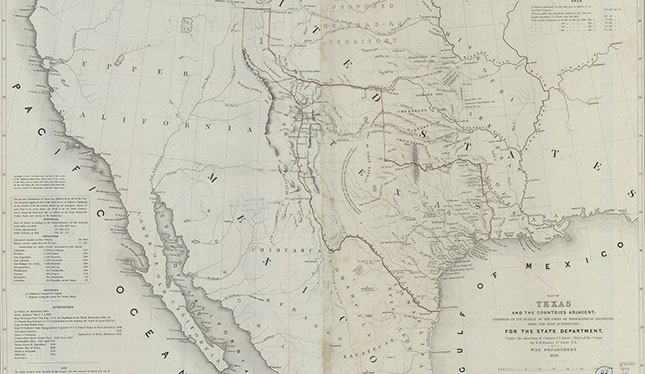 "The decision to digitize our map collection tied directly to our land-grant mission," said OSU Dean of Libraries Sheila Grant Johnson. "The project extends open and free access to this rich source of Oklahoma history to all Oklahoma citizens and to scholars worldwide."
Johnson, who began her own career as a maps librarian, credits noted historian Angie Debo, the library's first maps curator, for starting OSU's formal map collection in the 1940s. Since then, OSU librarians have carefully selected and archived more than 300,000 maps, especially early documentation of the area that is now Oklahoma.
"Maps are fundamental to our ability to record and communicate information about our world and where we are in relation to others," Johnson said. "Though many are ancient in origin, maps continue to be essential tools in helping us understand our world."
Many of the library's maps are rare and in very fragile condition. Thanks to decades of work from OSU archivists, these maps are still usable today, but for many years accessing them could be difficult. Researchers had to know what they were looking for, and many traveled considerable distance to reference the maps in person.
If you have questions about the Oklahoma Digital Maps Collection or other electronic library resources, contact the Digital Library Services office at 405-744-9161 or email at lib-dls@okstate.edu.