Oklahoma State University President Burns Hargis announced today the university will soon build a nearly $60 million Performing Arts Center and home for the Department of Music. More than $16 million in gifts and commitments have been received to date for the project.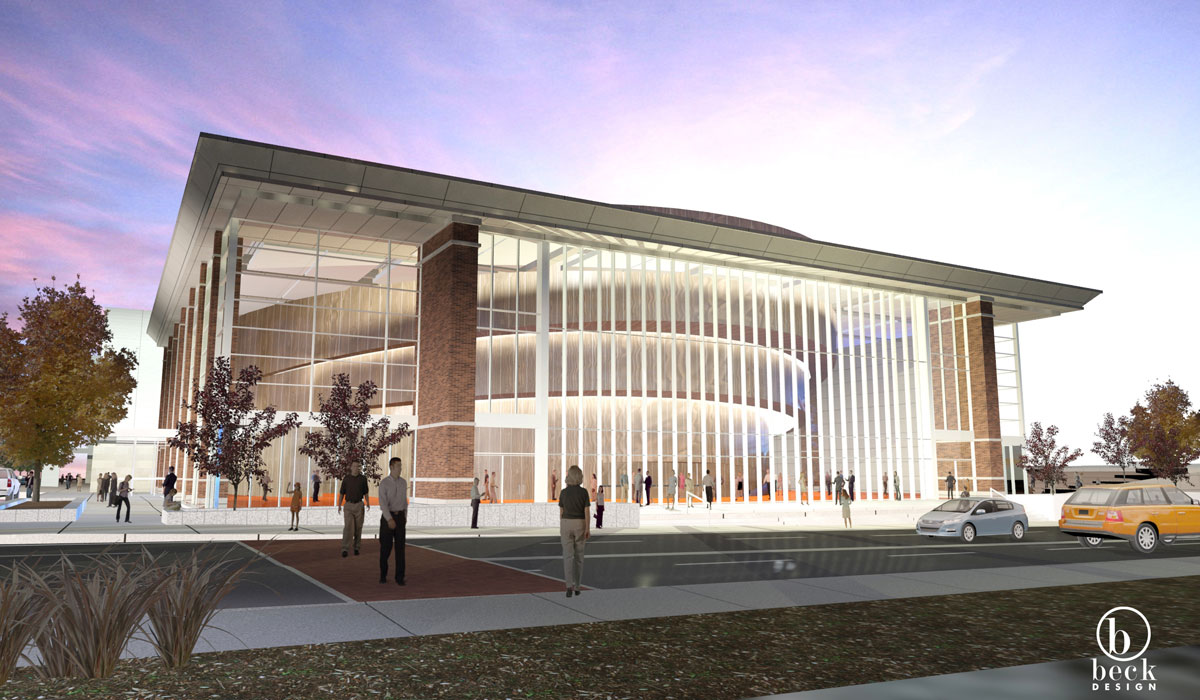 Located at the corner of University Avenue and Hester Street on the south side of the Stillwater campus, the building will feature an 1,100-seat performance hall, 222-seat recital hall, technology-rich rehearsal spaces and practice rooms, and an outdoor amphitheater. In addition, a new parking garage will be located on the southwest corner of the Performing Arts Center property.
"This is a once-in-a-lifetime opportunity for Oklahoma State and the region," said Hargis. "There is a growing understanding of the importance of the arts and culture across campus and how vital they are to the education we aspire to provide at OSU."
The Performing Arts Center will host traveling stage productions as well as operas, orchestra and other musical student performances led by the OSU Department of Music's acclaimed faculty. The Theatre Department will become the main tenant of the Seretean Center, the university's existing performing arts venue. The Seretean Center, along with the new Performing Arts Center, will play a role in the synergy and excitement created by OSU's many dynamic events in a way that elevates the university's academic reputation and cultural appeal.
At its heart, the Performing Arts Center will be home to the Department of Music and its master-class curriculum. Teaching studios will provide space for one-on-one lessons; ensemble rooms will have appropriate space and acoustics for practice and instruction while technology will facilitate instant reference and feedback on rehearsals so students can further master their art.
Dr. Barry Epperley, founder of Tulsa Community College's Signature Symphony, is serving as a consultant on the project.
"This building will become the gem of the plains," said Epperley. "This building and the technology within will give OSU the ability to record performances and share the experience with audiences outside of the region."
The new building is a critical element to the elevation of music and theatre programs at Oklahoma State University.