The Spears School of Business will recognize some of its most distinguished alumni at the 2015 Hall of Fame banquet on Nov. 6 at the ConocoPhillips OSU Alumni Center in Stillwater.
Five Oklahoma State University alumni will be inducted into the Spears School Hall of Fame and three others will be honored as Outstanding Young Alumni.
Michael L. Greenwood and Anne Morris Greenwood, Carlos Johnson, George Krull and Greg Massey will be honored for their successful careers and contributions to OSU as the 2015 inductees into the Spears School Hall of Fame. The Outstanding Young Alumni award recipients will be Prafulla Chaudhari, Jeff Ronsse and Evan Tipton.
The annual Spears School Hall of Fame Banquet recognizes OSU graduates who have distinguished themselves in their professional careers, displayed effective leadership, made exemplary contributions to their communities and freely given meritorious service to others.
"We are very pleased to honor five individuals who have accomplished so much and have been so important to the Spears School of Business," says Ken Eastman, dean of the Spears School. "Selection into the Hall of Fame is the highest honor that the Spears School can bestow on an individual and this year's class certainly has earned the right to this recognition. Their professional and personal success inspires all of us at the Spears school to continue to work hard to strive for greatness."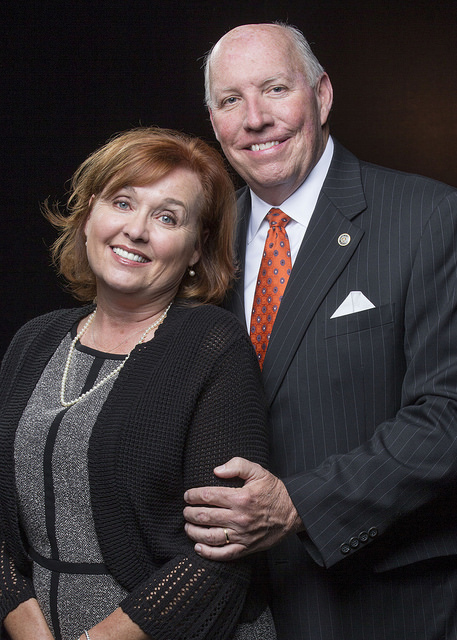 Michael L. Greenwood and Anne Morris Greenwood are longtime supporters of OSU and the Spears School.
A Tulsa native, Michael is founder and managing director of Carnegie Capital LLC, a financial advisory services firm serving corporate and private equity clients. He previously served in various public company senior executive positions, including vice president-finance of Energy Transfer Partners, chief financial officer of Heritage Propane Partners, chief financial officer of Alliance Resource Partners, and a mergers and acquisition executive for MAPCO, the Penn Central Energy Group and the Williams Companies. Michael also serves as an OSU Foundation trustee, as a SSB The Associates member, and as an OSU Research Foundation board member.
A native of Carnegie, Okla., Anne serves as a community volunteer after retiring from a corporate accounting career with several Fortune 500 companies. She devotes countless hours as a volunteer, many to the OSU community, including being the inaugural chair and a board member of Women for OSU, President of Friends of the OSU Library, a board member of the OSU Friends of Music, and a member of the OSU Athletics Council. The Anne Morris Greenwood Reading Room in the OSU Edmon Low Library is named in her honor.
In addition, the Greenwood Tennis Center, a 50,000-square foot facility with six indoor courts and 12 outdoor courts for OSU's men's and women's tennis teams, is named after the couple.
Michael graduated from OSU with a bachelor's degree in business administration in 1977 and earned an MBA from the University of Tulsa in 1980. Anne also attended OSU before completing her bachelor's degree in accounting from the University of Tulsa in 1978 after relocating to Tulsa. The Greenwoods reside in Stillwater.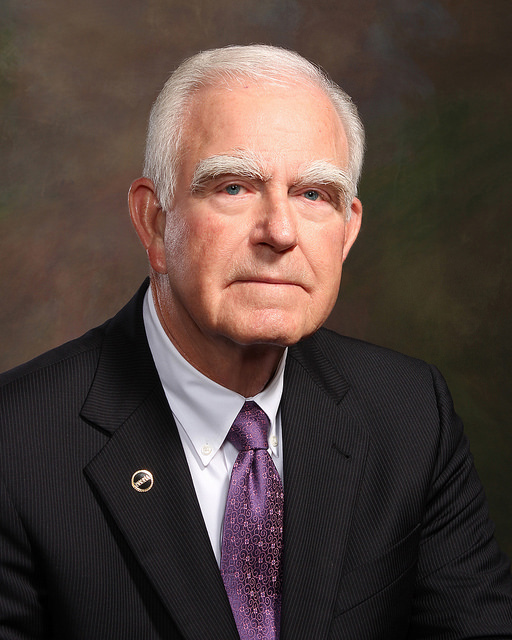 Carlos Johnson is a longtime supporter of OSU, serving over the years as chairman of the School of Accounting advisory board, the Spears School's Associates, and on the board of governors for the OSU Foundation.
Johnson earned his master's degree in business education from OSU in 1966, and also a doctorate in accounting and business education in 1977 from what was then known as the College of Business. He spent seven years as head of the school of business at East Central University in Ada, Okla., before entering public accounting.
He spent 25 years as a partner with KPMG before retiring. He remains active professionally as he is associated with BKD CPAs & Advisors, and served as the chair for the National Association of State Boards of Accountancy, which represents 55 boards of accountancy before various legislative bodies at the state and federal levels, and served 10 years on the Oklahoma Board of Accountancy.
In 1992, he was inducted into the Oklahoma Accounting Hall of Fame, and in 2012 was recognized with the Public Service Award of the OSCPA. In 2011, Johnson was recognized by the AICPA for a career of distinguished service in public advocacy.
He and his wife, Pam, reside in Oklahoma City. They have three children and six grandchildren who regularly attend various OSU sports activities with the Johnsons.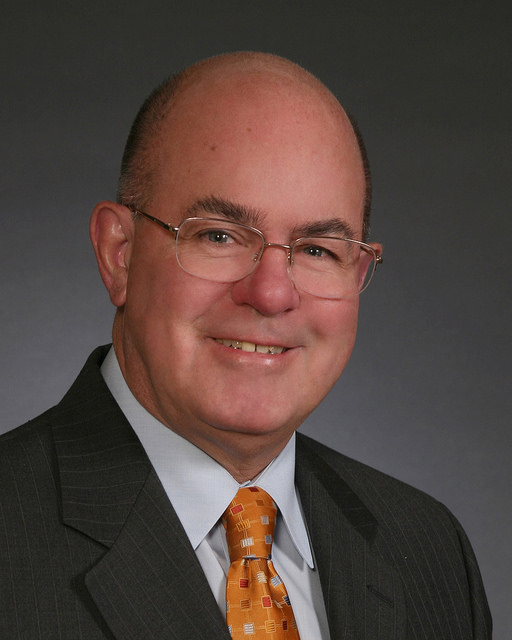 George Krull served as a partner in the executive office of Grant Thornton LLP, where he worked with the implementation of the firm's automated audit and control software, and he was the firm's chief learning officer. He retired in 2000. Since retirement, he volunteers to improve the quality of collegiate business and accounting education
Krull was recruited to OSU by the late Wilton T. Anderson, head of the accounting program. He earned his master's degree from the business school in 1966, and his doctorate from Michigan State University. Early in his academic career, Krull was a member of the OSU School of Accounting faculty.
He has been honored for his contributions by numerous organizations, including being inducted into the School of Accounting Hall of Fames at both Oklahoma State University and Ohio State University, and is an honorary alumnus of Northern Illinois University.
Krull and his wife, Nancy, reside in Wheaton, Ill. They have three grown children, 10 grandchildren and a great granddaughter.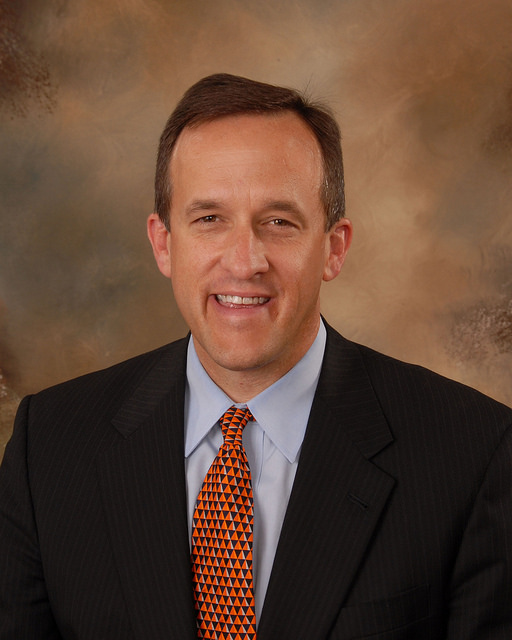 Greg Massey is chief executive officer of First United Bank & Trust Co., a $3 billion financial services organization operating in more than 60 locations in Oklahoma and north Texas.
He served in numerous roles across the financial industry prior to joining First United in 1990 as vice president/commercial lending. He was promoted to president in 1993 and was named CEO in 2003, a position he has held the past 12 years. Under his leadership, First United has grown from $223 million in assets during the past 22 years to more than $3 billion in total assets today.
Massey is Chairman of the Durant (Okla.) Industrial Authority, Imagine Durant, and serves on the Executive Committee of the Oklahoma State Chamber of Commerce. He has also served on the Board of Regents for OSU/A&M College, the Oklahoma Transportation Authority, and REI of Oklahoma, Inc.
Massey received his bachelor's degree in finance from OSU in 1987. He lives in Durant, Okla., with his wife, Kay, and they have three children, Blake, Brooke and Corbin.
In 2001, the Outstanding Young Alumni award was established to recognize alumni who have provided significant service and achievement early in their professional careers.
Prafulla Chaudhari, a 2008 graduate with a master's degree in quantitative financial economics, is the Americas head of risk analytical quality assurance for MSCI Inc., in New York City.
Jeff Ronsse, a 1999 graduate with a bachelor's degree in accounting, is partner, accounting and auditing director, and recruiting director for BKD CPAs & Advisors in Tulsa.
Evan Tipton, who earned bachelor's degrees in business administration and management in 2008, is producing manager for the Scott McCoy Insurance Agency and also is the 2015 Chairman of Tulsa Young Professional (TYPros).
The Hall of Fame event begins with a 6:30 p.m. reception followed by the dinner at 7:30 p.m.
For more information, contact Susan Malec in the Dean's office at 405-744-1120 or by email at susan.malec@okstate.edu.
PHOTOS:
Michael and Anne Greenwood: https://www.flickr.com/photos/spearsschoolosu/21262609939/in/dateposted-public/
Carlos Johnson: https://www.flickr.com/photos/spearsschoolosu/21261421470/in/dateposted-public/
George Krull: https://www.flickr.com/photos/spearsschoolosu/21261648818/in/dateposted-public/
Greg Massey: https://www.flickr.com/photos/spearsschoolosu/21449473635/in/dateposted-public/