Museum exhibits to highlight the work of Frank Lloyd Wright and Richard Buswell
Tuesday, February 3, 2015

See architect Frank Lloyd Wright's vision for the middle-class and discover the beauty of common things with abstract landscape photographer Richard Buswell at the OSU Museum of Art from Feb. 9 – May 9 in Stillwater. Admission is free.
The exhibit titled "Frank Lloyd Wright's Samara: A Mid-Century Dream Home," explores the creation of a Wright house through the eyes of a client who spent more than 50 years fulfilling the renowned architect's Usonian vision, which focused on affordable homes for the middle-class. The immersive exhibit includes an impressive compilation of original furniture, architectural fragments, rare archival materials, historic photographs, and video. An opening reception is set for Thursday, Feb. 19, from 5-7 p.m. at the museum with architecture historian Jack Quinan, who will also speak on Wednesday, Feb. 18, at 7:30 p.m. in the Donald W. Reynolds School of Architecture auditorium on the OSU campus. Both presentations are free and open to the public.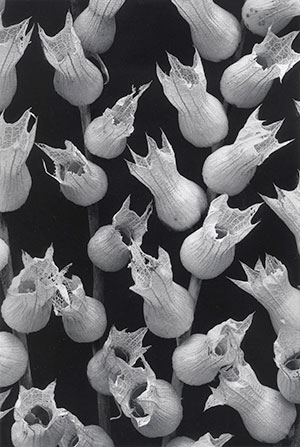 For more than four decades, Richard Buswell has trained his camera on abandoned and overgrown homesteads, Western settlement sites, ghost towns and the majestic, never-ending skies of his home state of Montana. His photographs frame cast-off, common things to reveal abstract patterns in the tradition of twentieth-century modernist photography. The opening reception for "Richard Buswell: Close to Home" is set for the museum on Thursday, March 5, from 5 – 7 p.m., and is free and open to the public. It will include a talk from Buswell starting at 6 p.m. Buswell has exhibited internationally and his work is featured in several major American collections, including the Smithsonian American Art Museum.
The OSU Museum of Art's Postal Plaza Gallery is located at 720 S. Husband Street in downtown Stillwater. Hours are Monday through Saturday, 11 a.m. – 5 p.m., except for Thursdays, when the museum is open until 8 p.m. Admission is free.
About the OSU Museum of Art: Exhibitions and programs at the Oklahoma State University Museum of Art are sponsored by OSU Founding Patrons, OSU/A&M Board of Regents, OSU Foundation, and the Oklahoma Arts Council. For more information about the OSU Museum of Art, visit museum.okstate.edu or call 405-744-2780.