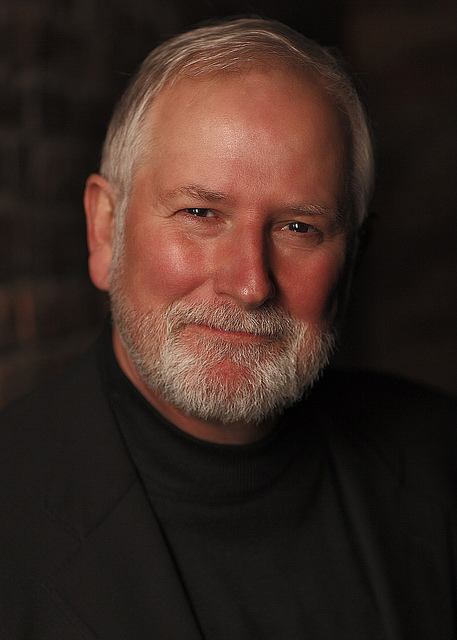 A pair of Oklahoma State University Spears School of Business graduates – Tim DuBois and Neal Patterson – are being recognized today by AACSC International (AACSB), the oldest and best-known global accrediting body and membership association for business schools,, as two of the first-ever 100 AACSB Influential Leaders.
The work of DuBois and Patterson exemplifies the innovative mindset and meaningful contributions to society that OSU graduates display around the world and every day – whether they operate within large corporations, small businesses, or the nonprofit sector.
"We are very pleased to have Tim and Neal receive this award. Tim has been a leader in the music industry for a number of years, and Neal and Cerner are leaders in the medical technology industry," said Ken Eastman, dean of the Spears School. "Their success is a great example of what can be accomplished with an OSU education. We in the Spears School are honored and proud to be the only business school in the state to have graduates selected to be recognized as Influential Leaders by the AACSB."
DuBois graduated from OSU's business school with a bachelor's degree in accounting in 1971. He earned his master's degree in accounting in 1972, became a certified public accountant and joined Arthur Andersen in the Dallas office.
Though his academic training is in accounting, DuBois' passion has always been music and that passion led him to Nashville. There, he became not only an award-winning songwriter and producer but also one of the most powerful executives in the music industry. He was picked to open the Nashville division of Arista Records in 1989 and is credited with discovering and signing numerous talents, including Alan Jackson, Brooks & Dunn, and Brad Paisley. The artists he signed have sold more than 100 million records worldwide.
DuBois has also served as the senior partner of Universal South Records, managing executive of ASCAP Nashville, and as clinic professor of digital media at Vanderbilt University's Owen Graduate School of Management. He is currently president of Tim DuBois Entertainment LLC, an entertainment consulting firm with offices in Nashville and Dallas.
Patterson graduated from OSU's business school with a bachelor's degree in finance in 1971 and earned his MBA a year later. He co-founded Cerner Corp. in 1979. During his tenure as co-founder, chairman and chief executive officer, he has led Cerner to invest more than $4 billion in research and development of health information technology. These technologies are now used by approximately 18,000 facilities worldwide, including hospitals, physician practices, ambulatory facilities, extended-care facility, and pharmacies.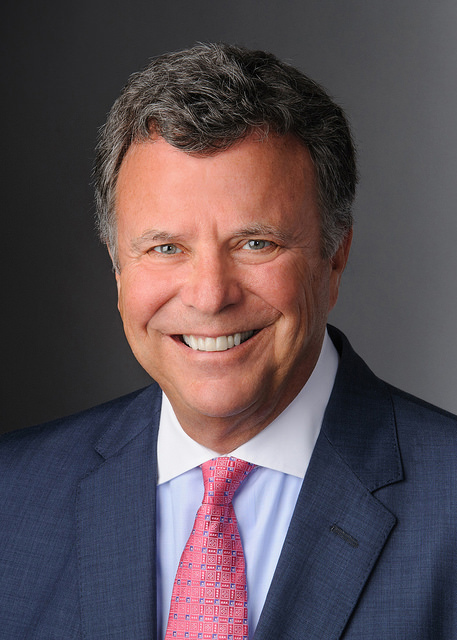 Gifts from the OSU graduate were instrumental in creating the Center for Health Systems Innovation (CHSI) at OSU. Patterson is a member of the CHSI advisory board.
In 2014, the OSU Spears School named both DuBois and Patterson as two of its 100 most influential alumni over the 100-year life of the school.
DuBois and Patterson join individuals such as the CEO of one of the world's largest global relief services, a technology pioneer who is working to cure cancer, the founder of a global e-commerce powerhouse, and an enterprising president attributed with reviving an international toy industry favorite. More than 20 industry sectors, from consumer products to healthcare to nonprofits, across 21 countries, are present in this year's group.
"It is a tremendous honor to be named as one of AACSB's 100 Influential Leader," Dubois said. "Although the majority of my career has been in the entertainment industry, my business education has been fundamental to my success. It instilled in me the need to search for those projects where creativity and commerce intersect. My thanks again to AACSB and Oklahoma State University's Spears School of Business for this recognition."
Patterson said, "My business education at OSU, an AACSB-accredited school, provided a great foundation for me as a young entrepreneur. I'm surprised and honored to be part of this inaugural class of innovators and change agents."
For the nomination process, AACSB developed a short list of open-ended questions that provided a framework for expectations for nominees. From April to June 2015, AACSB-accredited schools submitted notable alumni who have made (or are making) an impact in the world. From the nominations, a selection committee reviewed and chose stories that showed a sampling of the positive impact that business school graduates have made on society.
"It is my honor to recognize Tim DuBois and Neal Patterson for their contributions as Influential Leaders, and to thank Oklahoma State University for its dedication to providing a business education environment based on engagement, innovation, and impact," said Thomas R. Robinson, president and chief executive officer of AACSB International. "If told, the success stories of all business school graduates would fill unmeasurable volumes. AACSB is honored to celebrate Tim DuBois and Neal Patterson – and the collective 100 Influential Leaders – as a representation of how business school alumni have positively influenced society, as well as the management education industry's, past, present, and promising future."
For the full list of recipients, visit www.aacsb.edu/Influential-Leaders.
PHOTOS: https://www.flickr.com/photos/ostatenews/albums/72157658555801240