OSU Museum of Art announces An Ode to Hands: Selections from the Permanent Collection
Thursday, August 13, 2015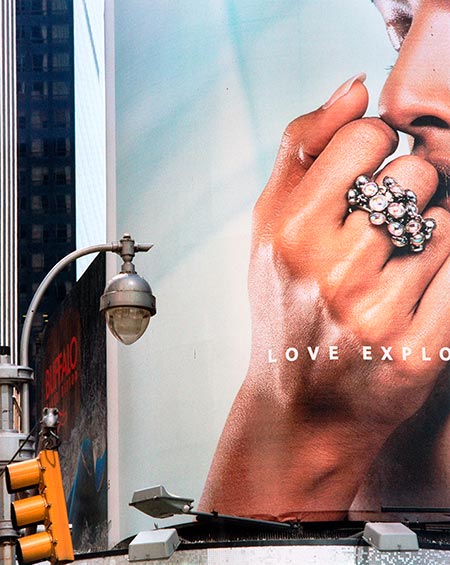 The Oklahoma State University Museum of Art is pleased to introduce An Ode to Hands: Selections from the Permanent Collection, on view from August 17 – October 24.
With Jasper Johns' print Untitled [Secondaries with Primaries] (1991) as its point of departure, this exhibition explores the role and significance of the human hand in art and life through works from the OSU Museum of Art collection.
An Ode to Hands addresses a variety of issues and meanings associated with depicting the hand. It looks at the significance of the artists' hands registered through signatures, techniques, and materials as demonstrations of creativity – or even, of that most elusive attribute of genius. It also looks at the representation of hands for what they reveal about the persons depicted and for how they communicate independently or in tandem with speech and facial expressions. Finally, the exhibition considers the role of hands in designing objects for hands to hold or use.
The exhibition is organized by the OSU Museum of Art and curated by Arlette Klaric, Ph.D., Curator of Collections.
In conjunction with the exhibition, the OSU Museum of Art is hosting the following programs. All exhibitions and programs are free to the public, no RSVP required.
Thursday, Sept. 10, 5 – 6 p.m.
Arlette Klaric, Ph.D., Curator of Collections, will moderate a discussion at the OSU Museum of Art with Professors Linda Austin (English), Paolo Sanza (Architecture), and Henry Segerman (Mathematics) on the relative merits of low-tech and high-tech processes of creating.
Sept. 10, 6 – 8 p.m. Opening reception at the OSU Museum of Art.