OSU's Vegas Strip Steak now licensed to a regional processor
Thursday, May 28, 2015
Vegas Strip Steak, the cut of steak developed at Oklahoma State University, will soon be available to a wider consumer market thanks to a licensing deal with a processor, making it the first steak to be licensed and have its name trademarked.
With a licensing agreement reached with Creekstone Farms in Arkansas City, Kansas, Vegas Strip Steak will now reach a larger market and promises to add additional value for many beef producers. OSU's Technology Development Center has been working with Creekstone since 2012 to secure a licensing deal. The steak is also awaiting approval of a U.S. patent application.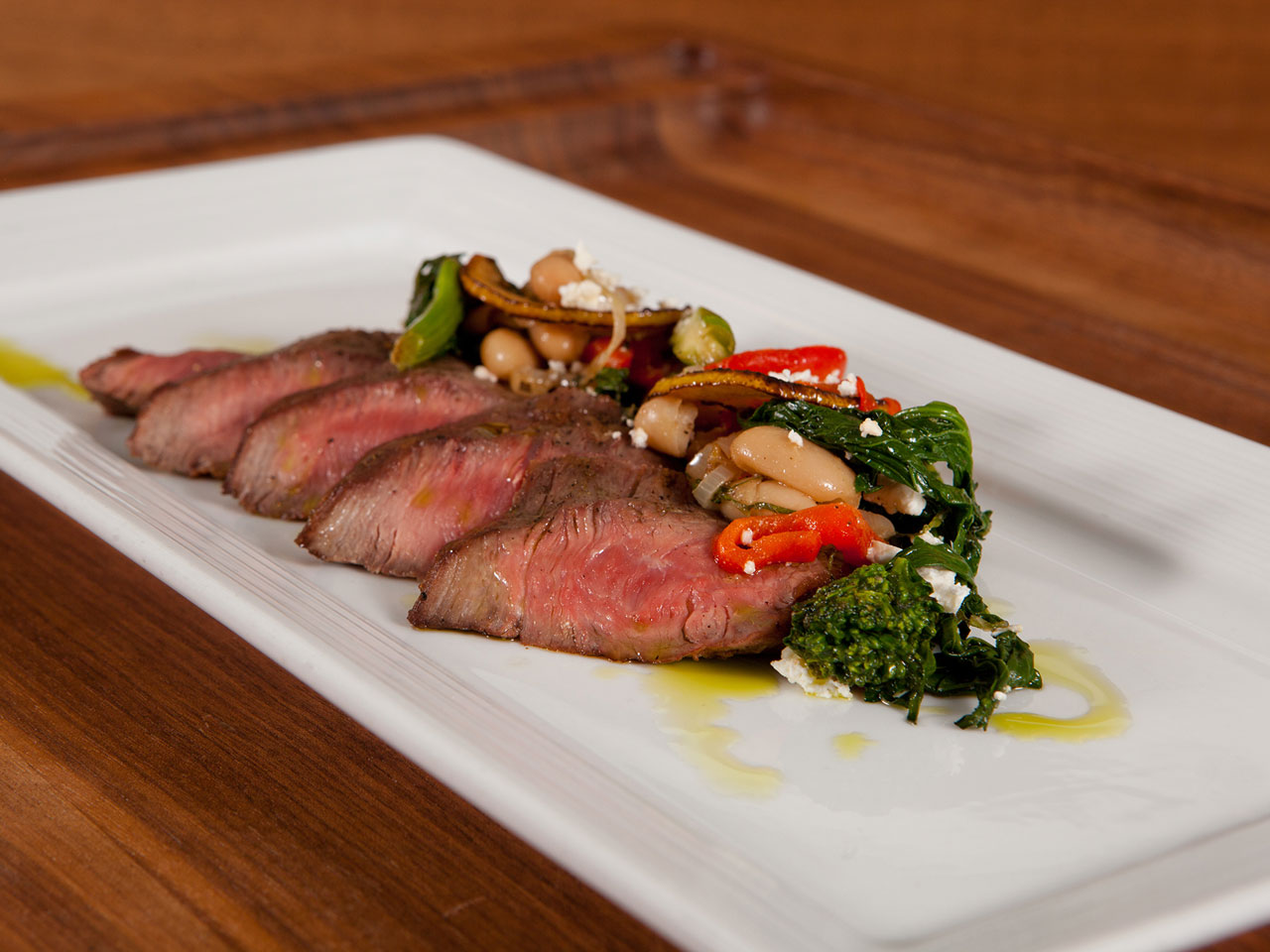 "The question we asked is this: How would OSU share in revenue?" said Steve Price, associate vice president for technology development and director of the OSU Technology Development Center, the university's intellectual property protection and licensing office. "We already have the trademark. Now we're just hoping for the patent. This agreement with Creekstone is huge for us because with it, we can begin securing other licensing deals and talking with other companies."
Over the last 15 years, the beef industry has had to rethink the meat cutting and butchering process following a decline in demand for undervalued cuts of beef, said Jake Nelson, developer of Vegas Strip Steak and the value-added meat processing specialist at the OSU Robert M. Kerr Food & Agricultural Products Center.
Vegas Strip Steak comes from the chuck primal of the carcass and traditionally has been used for ground beef; however, Nelson and his team felt there had to be more there.
"If you like a beef steak, you'll like the Vegas Strip Steak," Nelson said. "This is good for the industry because that part of the carcass is typically sold at a lower price. Well now, it can go up, because who wouldn't prefer a steak to ground beef?"
On the range of taste for beef, Nelson describes the Vegas Strip Steak as typical beef steak. It is not as highly marbled as traditional high-valued cuts such as ribeye steak, but it rivals many popular steaks in tenderness.
"Sustainable success draws upon the ability to innovate, develop and sell new ideas and products," said Thomas Coon, vice president, dean and director of the OSU Division of Agricultural Sciences and Natural Resources. "Since 1997, our FAPC team has been a valuable asset to food industry entrepreneurs and businesses by helping them to take advantage of innovative ideas and products. Jake Nelson's work on the Vegas Strip Steak reflects FAPC's commitment to develop new products where others have given up."
Price agreed, pointing out that the Vegas Strip Steak adds $2 to $4 in value to the beef carcass.
"That difference could be huge to the meat industry, where penny increments are seen as a big deal," he said. "I'm proud that OSU has the potential to change the industry and provide that impact."
Vegas Strip Steak is currently limited in its market availability, but Nelson says it will expand with licensing arrangements. Vegas Strip Steak can be ordered at the university's Rancher's Club restaurant in the Atherton Hotel on the OSU campus in Stillwater. It is also sold in some locations in Oklahoma and Texas. Price believes this licensing deal will lead to increased promotion of the Vegas Strip Steak brand, leading to broader availability.
To learn more visit http://vegasstripsteak.com or the OSU Technology Development Center at https://tdc.okstate.edu/.
PHOTOS: https://www.flickr.com/photos/ostatenews/sets/72157653438093116