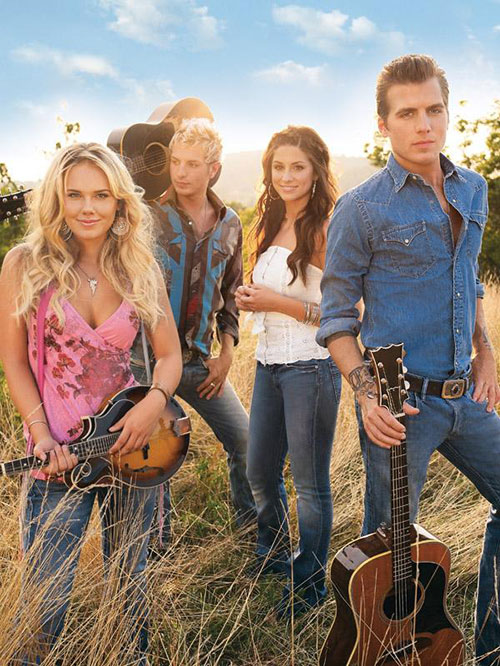 To thank the students for their support throughout the year, the Student Union Activities Board at Oklahoma State University is hosting a free spring concert open to the public. The main act for this year's concert, Gloriana, is set to perform March 26 at 8 p.m. on the Engineering South lawn.
The band, whose hits include "Wild at Heart," "(Kissed You) Good Night" and 2014's "Trouble," will take the stage for SUAB's upcoming event. Gloriana features brothers Mike Gossin and Tom Gossin who play guitar and sing vocals as well as Rachel Reinert who also sings vocals.
Gloriana's authentic talent propelled the group to become best-selling debut country act of 2009. The band debuted at No. 2 on the Billboard Country Albums chart and No. 3 on the Top 200 chart. Gloriana also won the fan-voted-on American Music Award for Breakthrough Artist, as well as the "Nationwide On Your Side" honor at the Country Music Television Awards. The band performed as opening acts for Taylor Swift's Fearless Tour and shows for Jason Aldean, Alan Jackson, Brooks & Dunn and the Zac Brown Band. In 2010, Gloriana won the Academy of Country Music's Award for Top New Vocal Group.
"The students decided they wanted to bring a big, headline, live-music event back to campus and put together the pieces to make it happen," said Adam Smith, coordinator for Student Union Programs. "The show is completely free and is really a chance for SUAB to give something big back to their fellow students for their continued support."
The concert also provides an opportunity for one lucky OSU student be featured as Gloriana's opening act. That opening act, Tanner Frisbie, is the winner of SUAB's Cowboy Showcase Talent Show that was held March 9. Frisbie won Cowboy Showcase with his song "Runnin'," which featured his strong vocals and guitar skills.
Student Union Activities Board was established as a student organization in 1951. Since then, SUAB has provided a wide range of programs and events for the entire OSU community. The purpose of SUAB is to stimulate, motivate, educate and involve the student body through creative and fun events. As a student group, they provide numerous social, educational and cultural activities and events throughout the year that are specifically tailored to students' interests. For more information about SUAB, visit suab.okstate.edu.