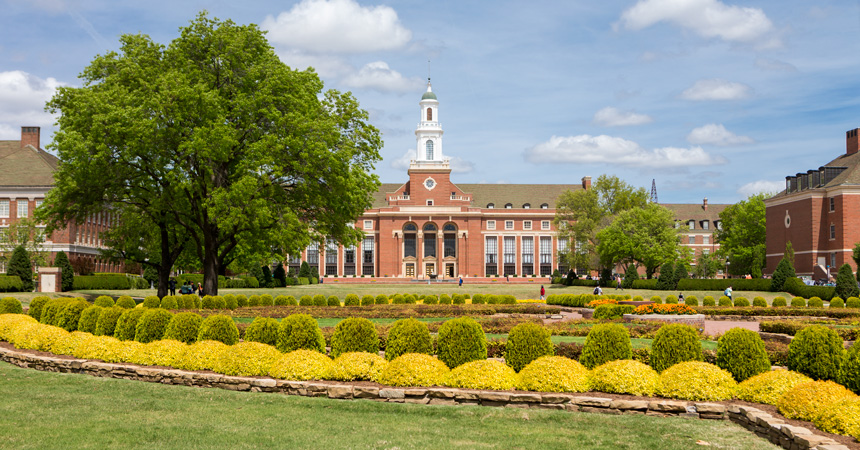 There is an abundance of Native American artists in Oklahoma working in an impressive diversity of styles and artistic formats. Now is the time of year to take in this local treasure; the Native art season in Oklahoma offers Native art festivals and markets throughout the state.
The Oklahoma Native Artists Project, launched in 2010 by the Oklahoma Oral History Research Program at Oklahoma State University, helps document Oklahoma's distinctive art scene through oral history interviews with Native artist, collectors, gallery owners and festival organizers. This year, the project collected its 100th interview on the subject of Oklahoma Native art.
Oklahoma's Native artists possess a variety of backgrounds. Interviewees specialize in a range of artistic media including painting, pottery, sculpture, photography and installation or concept art. Twenty-two of the state's thirty-five Nations are represented in the collection.
Julie Pearson-Little Thunder, visiting assistant professor for the OOHRP, leads the project and has conducted all the interviews in which the artists discuss their family and cultural influences, training and accomplishments, as well as business and creative practices.
"Taken together, these first-person accounts help explain the significance of Native art within tribal communities and its impact upon the larger public," Pearson-Little Thunder said. "They also highlight the contributions of this unique genre of art to the Oklahoma's economy and cultural life."
To access the interviews in this collection or find out more about the Oklahoma Native Arts Oral History Project and its participants, visit library.okstate.edu/oralhistory/digital/oklahoma-native-artists-project.
The Oklahoma Native Artists Project is a project of the Oklahoma Oral History Research Program. Formally established in 2007 to record the historical and cultural memory of Oklahomans through their own words, often focusing on the under-documented story. The Program, which is housed in the OSU Library, explores the lives and contributions of Oklahomans from all walks of life.
To learn more about the OOHRP call 405-744-7685, email liboh@okstate.edu, or visit library.okstate.edu/oralhistory/.