The Office of Allied Arts and Special Events to help usher in the holiday season.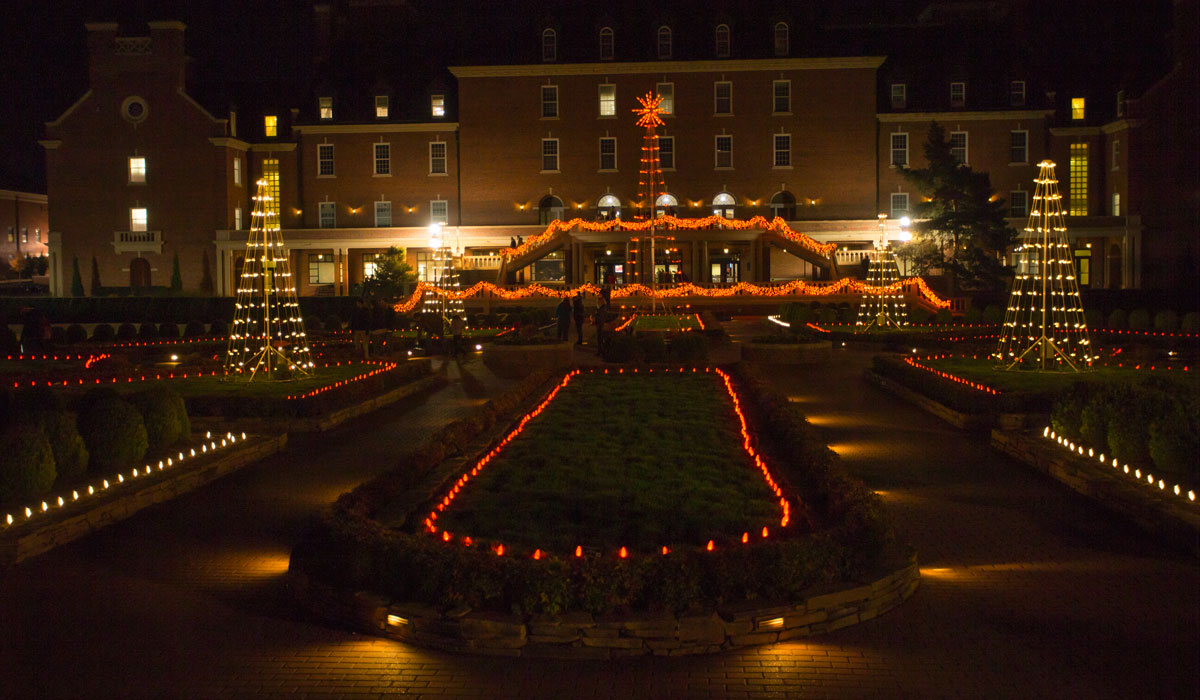 Leaves are falling and the holidays are quickly approaching, which means the Oklahoma State campus will soon be lit for the season. Start the holidays in the brightest way at the Fanfare of Lights on Tuesday, Nov. 29 at 7 p.m. Join the Office of Allied Arts and Special Events and the Stillwater community as they gather around the Edmon Low Library fountain to experience the official campus lighting ceremony.
Guests will enjoy free refreshments and live performances by local choirs from Stillwater Public Schools, including Stillwater Honor Choir and the OSU Choir and OSU Trumpets. Children will also receive free glow necklaces, while they visit with popular costumed characters such as Elsa from Disney's "Frozen." At the conclusion of the musical performances, OSU's President and First Cowgirl, Burns and Ann Hargis, will begin the countdown to light the campus with beautiful orange and white holiday lights.
In its fifth year, the Fanfare of Lights continues to grow and draw larger crowds each year. Since its beginning, Fanfare of Lights coordinators have worked diligently to add new decorations, entertainment and more to further develop the tradition into a campus favorite.
"The OSU Office of Arts, Culture and Entertainment, with the help of more than a hundred volunteers, is ready to welcome the community to campus," said Brandon Mitts, Arts, Culture and Entertainment manager. "The holiday lighting event has become a great holiday tradition for families and students."
Following the lighting ceremony, guests are also invited to take photos with Santa Claus in the Student Union Ballroom as well as enjoy holiday shopping in the University Store, which will be offering a variety of promotions at its holiday open house.
In addition to its season performing arts series, the Office of Allied Arts & Special Events is responsible for the coordination and production of many popular campus events such as the Fanfare of Lights, the Miss OSU Pageant and a variety of high caliber professional speakers and performers. For more information, visit alliedarts.okstate.edu.