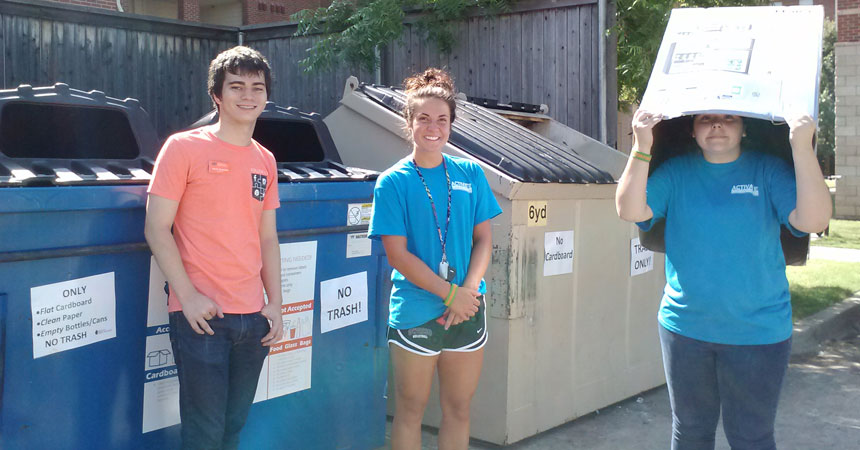 Oklahoma State University's Housing and Residential Life collected a record 43.25 tons of cardboard during the 2016 move-in week, August 11-14. That's almost double last year's collection and evidence of an upward trend since the first recycling move-in event in 2013.
"We are very grateful to the residential student volunteers group Ready to Lead who really make move-in recycling happen," said Ilda Hershey, OSU sustainability coordinator. "It's not an easy job and the heat can be brutal. This time, our busiest day was also the hottest one of the year, but our volunteers persevered like true Cowboys."
The first two years, OSU collected a little over eight tons of cardboard during the move-in day recycling event, which was an idea from environmental science graduate student Robyn Salisbury, a former OSU Residence Hall Association member. That number increased to 25 tons once larger recycling containers were introduced by Housing and Residential Life.
The cardboard boxes recycled during the program are made into paper bags, paperboard packaging and new corrugated cardboard boxes.
PHOTOS: https://www.flickr.com/photos/ostatenews/albums/72157673528339411