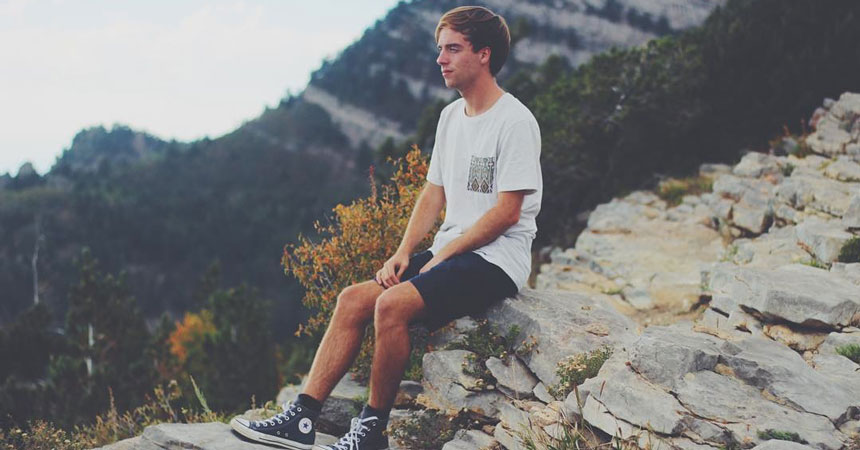 View all Humans of OSU stories
​Oklahoma State University has always been known for being a tight-knit community. Now, the Cowboy family pride is being showcased online with Humans of OSU.
Jordan Richards, graphic design sophomore from Flower Mound, Texas, had the idea more than year ago to tell stories through social media of individuals in the OSU community who make the Cowboy family unique.
The concept of this idea comes from the internationally popular "Humans of New York." With more than 20 million fans on social media, the project gives insight into the lives of strangers in New York.
"I started Humans of OSU because I love talking to people," Richards said. "Everyone has an individual story and I think it's interesting to get to learn from someone, whether it be a new perspective or a lesson learned from an obstacle in life. This [Humans of OSU] is an outlet to share those stories and give people a deeper look into the lives of those on the OSU campus."
Since he began using his camera to share stories through a lens, Richards has collected more than 50 photos and testimonies from OSU students, faculty and staff. OSU noticed Richard's project through his social media accounts and now the OSU Communications office supports his efforts on the official campus social channels and website.
"This project has resonated with our audiences because it showcases the real strength of the Cowboy community – its people," said Associate Director of Communications Megan Horton. "Sharing these experiences and stories on a deep, personal level provides an opportunity for others to expand their worldview through the experiences of others."
Richards is graduating in the spring of 2018 so he has plenty of time to continue cultivating the project, but he is already forming plans for his project to carry on.
"When I started Humans of OSU I never imagined it being as big as it is now," Richards said. "With the help of OSU Communications, we have given people and their stories a bigger platform through social media and a website landing page. I am excited to see Humans of OSU continue to grow and make an impact on campus."
With every photo, story and post, this project will maintain the unique bond that carries the spirit of the Cowboy family.
Check out Humans of OSU on OSU's official Facebook, Twitter and Instagram and Humans of OSU Instagram. Below are links to some of Richard's Human's of OSU stories.
Story by Alex Marianos