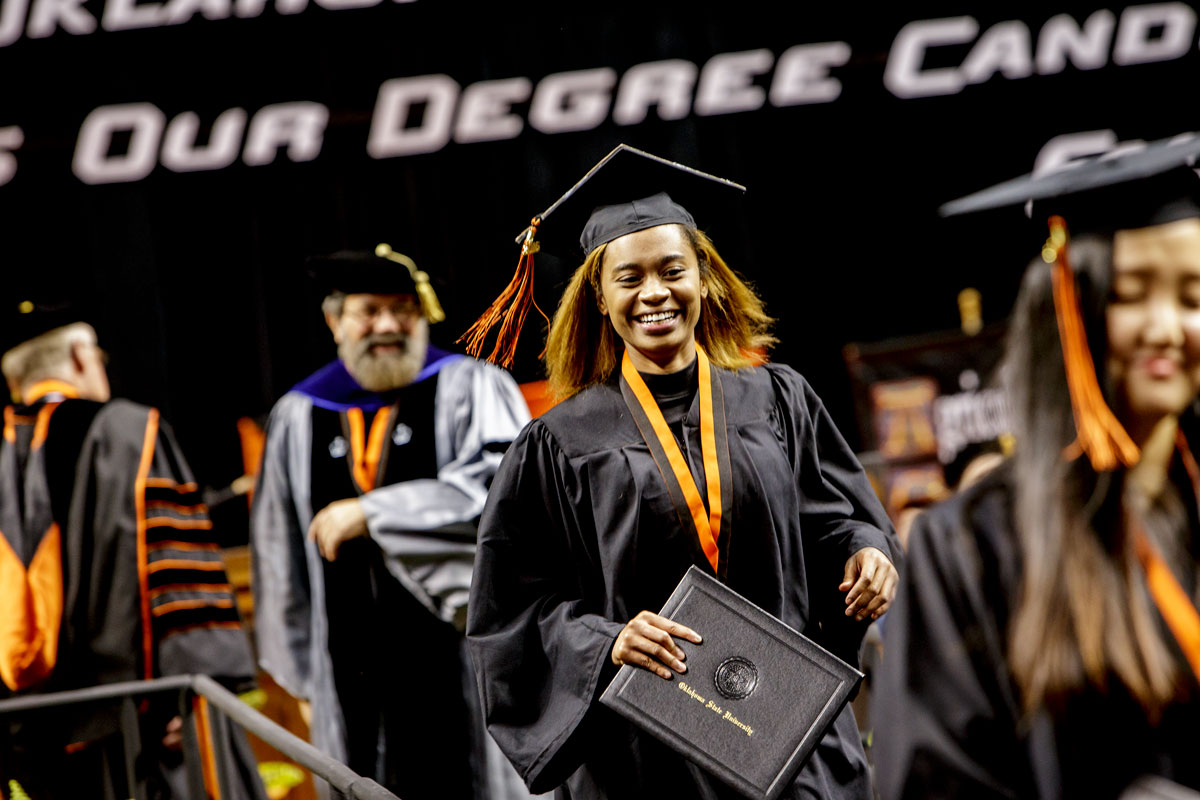 Oklahoma State University presented degrees to approximately 1,500 graduates during three commencement ceremonies this weekend at Gallagher-Iba Arena.
Oklahoma Supreme Court Justice Steven Taylor, an Oklahoma State University alumnus, spoke at both of Saturday's undergraduate ceremonies and told graduates to "remember who loves you." He also told graduates to remember their professors and teachers.
He drew a strong ovation when he said, "It is not an exaggeration to say, that our democracy, our way of life, our republic, would not survive without our teachers and we should give them more support."
Taylor said, "As a judge, I can tell you the most important law of all. We all know it. It's golden. Do unto others as you would have them do unto you. Follow that rule and justice will be done. Never turn your head away from injustice. Never stop believing that you can make a difference."
He told graduates to face the future with courage, drawing from the inspiration of Harriet Tubman and Winston Churchill. As Tubman guided slaves to freedom, no matter what the obstacle, she told them to "keep going." Churchill told Oxford graduates at a commencement late in his life to "Never give up."
Taylor said, "Never give up on your dreams, your hopes and your happiness. Never give up on love, the good of people. The goodness of our country. Never give up on your faith, your freedom. And never give up on yourself."
Taylor graduated from OSU in 1971 with a bachelor's degree in political science and in 1974 with a juris doctorate from the University of Oklahoma College of Law. Taylor was appointed as a justice of the state's highest court in 2004. He served as chief justice from 2011-2013, and recently announced plans to retire at the end of this year.
Saturday's first undergraduate ceremony included students from the College of Arts and Sciences, College of Education, and the College of Agricultural Sciences and Natural Resources. The afternoon commencement featured the Spears School of Business, College of Human Sciences, and the College of Engineering, Architecture and Technology. OSU's graduate commencement was held Friday night.