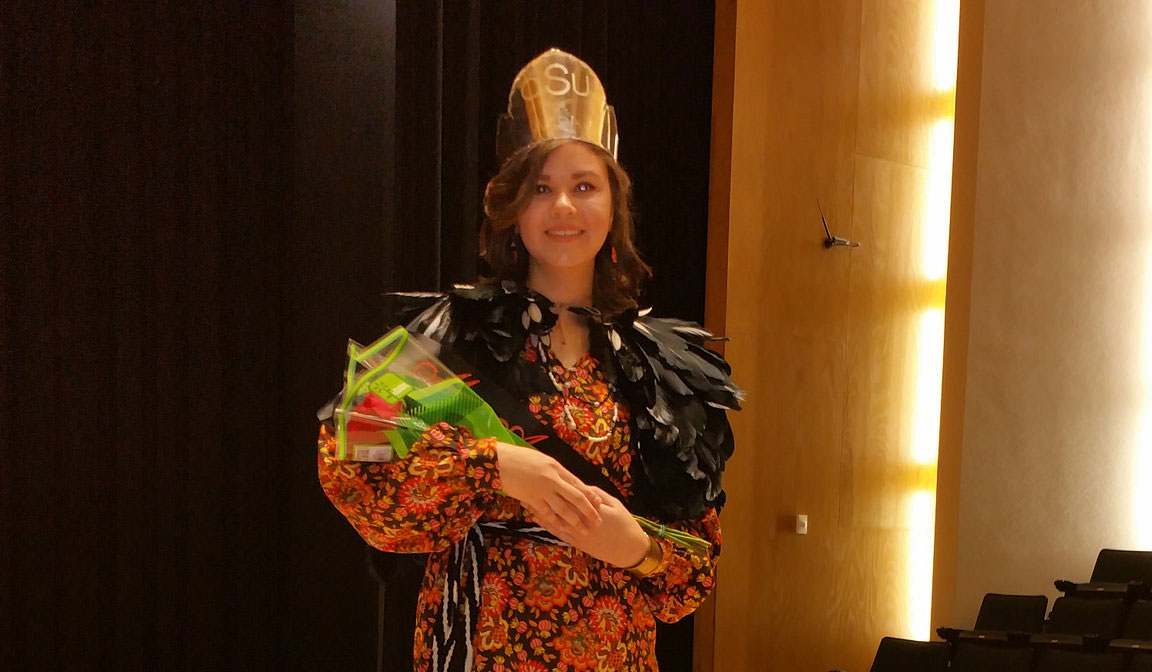 Megan Baker was named as Oklahoma State University's Miss American Indian OSU 2016 on April 10.
Baker is a freshman psychology major from Locust Grove. She is a proud member of the Cherokee Nation. As Miss American Indian OSU, she will promote awareness of domestic violence among teens on-and off-campus, serve as an officer for the Native American Student Association, and represent the university at various events throughout the state.
For the pageant, Baker sang the Cherokee Comfort Song and described the traditional Cherokee regalia that she wore throughout the pageant. She was crowned by the Native American Student Association and its sponsoring department, the Center for Sovereign Nations.
The Native American Student Association provides opportunities for Native American students to participate in culturally relevant activities across the campus. For more about this organization, visit orgs.okstate.edu/nasa.
Story by Matt Cohlmia
PHOTOS: https://www.flickr.com/photos/ostatenews/albums/72157667111237255