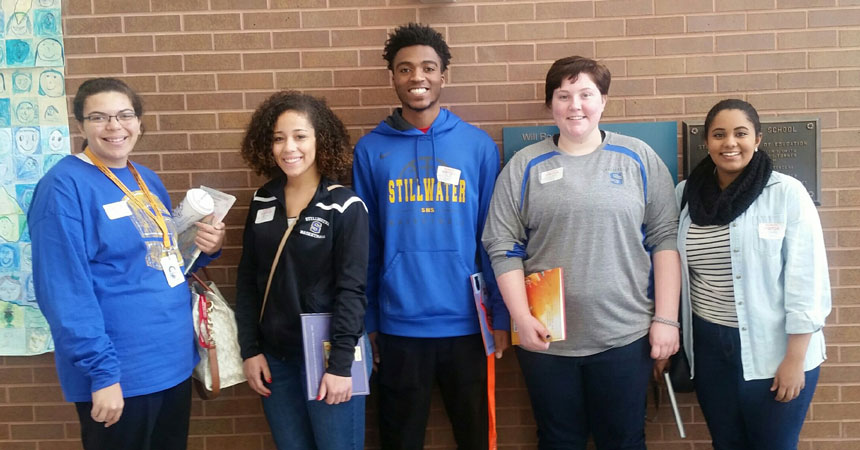 The executive board members of the new Stillwater High School Afro-Am organization kicked off Black History Month by reading African American history books to students at Will Rogers Elementary School.
The high school students encouraged their younger counterparts to follow their dreams and served as positive role models during the visit. The group has guided several activities throughout the month, including a door decorating contest, game night, and a movie night featuring the historical drama "Selma."
Created in the fall of 2015, the Stillwater High School Afro-Am embraces and celebrates the African American culture and provides safe spaces for the high school students to discuss issues that are happening today. The organization was established by Stillwater High School teacher Jeree Gilman, coach Michael Davis and group co-adviser Kaiya Fletcher, coordinator of the Inclusion Leadership Program with the Division of Institutional Diversity at OSU, which serves as the group's sponsor.
Two OSU Afro - Am members, Brandon Thomas and Alicia Johnson, have also played a significant role in mentoring the Stillwater High School's executive board members and assisted in planning events for the new organization.
For more information about the Stillwater High School Afro-Am or OSU Afro-Am, contact Kaiya Fletcher, coordinator, at kaiya.fletcher@okstate.edu.
PHOTOS: https://www.flickr.com/photos/ostatenews/albums/72157664796856816