Oklahoma State named among Healthiest Colleges in the U.S.
Monday, September 26, 2016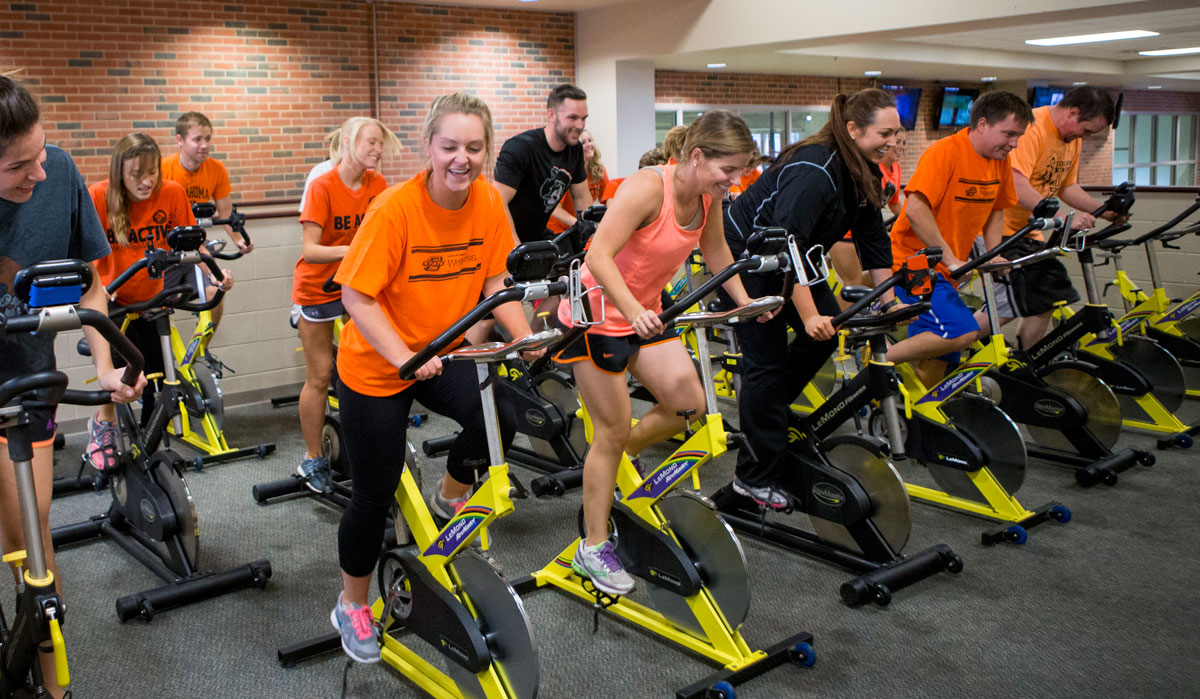 Oklahoma State University has been named to greatist.com's "The Healthiest Colleges in the U.S." list for its dedication to student health as well as its unique student health and wellness programs.
OSU was acknowledged for health efforts in student nutrition, fitness and mental health. Camp Redlands and The OSU Pet Therapy Program were highlighted as two unique campus approaches to physical and mental wellness.
Camp Redlands is located 10.5 miles from the OSU campus and hosts many fun runs and activities throughout the year. The Annual Orange Mud Run, paddle boarding as well as other adventurous Department of Wellness programs are held at Camp Redlands.
The OSU Pet Therapy Program, Pete's Pet Posse, was mentioned for its efforts in "students' emotional wellness." The therapy dogs are used to comfort students and provide affection in times of students' stress.
In its application, the OSU Department of Wellness highlighted the OSU Choose Orange program, cooking class opportunities, fitness classes, work out facilities, on campus health services, student counseling, stress management and other health and educational programs.
Greatist.com evaluated each school's sexual health, campus food choices, health services, drug and alcohol education, quality of campus life and athletic facilities in order to represent an accurate list of healthy campuses.
Greatist.com said its "rankings take into account many criteria, including but not limited to special dietary options on dining hall menus, number of fitness classes offered, and available mental health resources."
Story by Cassidy Williams
Article Link: http://greatist.com/health/healthiest-colleges
PHOTOS: https://www.flickr.com/photos/ostatenews/albums/72157673224760200