Oklahoma Universities team up for new National Supercomputing project
Friday, September 2, 2016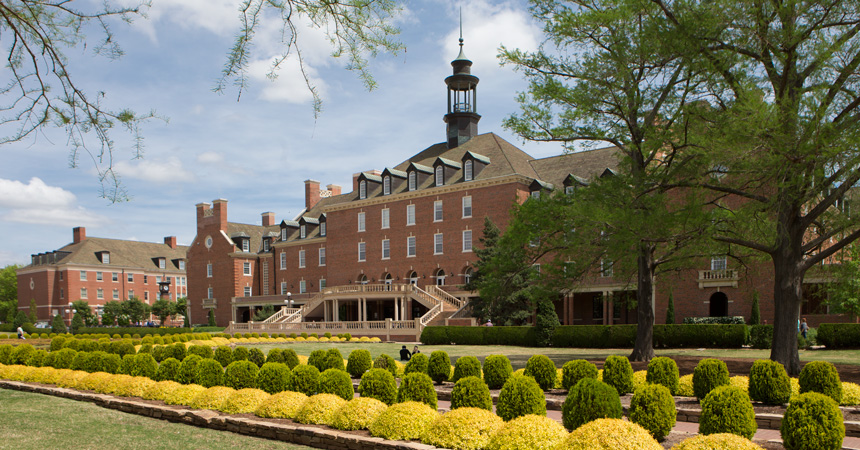 Drs. Dana Brunson and Henry Neeman, directors of the supercomputing centers at Oklahoma State University and the University of Oklahoma, respectively, have been named as the inaugural co-leaders of the new Campus Engagement program for the Extreme Science and Engineering Discovery Environment (XSEDE).
On August 23, the National Science Foundation (NSF) announced a five-year, $110-million award, shared among 19 institutions and organizations, to support XSEDE 2.0, a continuation and expansion of the original XSEDE project. XSEDE is a virtual organization that accelerates open scientific discovery and broadens participation in advanced computing.
The project is a central feature of NSF-supported cyberinfrastructure and aligns with the strategic objectives of the National Strategic Computing Initiative (NSCI) – a whole-of-government initiative that fosters a coordinated Federal strategy in high-performance computing (HPC) research and deployment. In its first four years, users acknowledged support by XSEDE in roughly 14,000 publications, including studies on the discovery of gravitational waves. Last year, XSEDE provided computational and data services to more than 6,000 scientists, engineers and students across the United States.
XSEDE 2.0 includes several new facets, with one subprogram being the Campus Engagement program Neeman and Brunson will co-lead. With a long history of successful collaboration, such as the nationally recognized OneOklahoma Cyberinfrastructure Initiative (OneOCII), the two Oklahoma supercomputing center directors look forward to applying their experience and enthusiasm to this new national project.
"The Campus Engagement program focuses on helping researchers and educators at higher education institutions identify and learn how to effectively use the most appropriate computing and data resources to meet their needs," said OU's Neeman.
"Henry and I are excited to continue to work together to better serve campuses across the country through this initiative," OSU's Brunson said. "By getting the national community more engaged, we will be better positioned to promote and facilitate computational and data-intensive research and education."
The Campus Engagement program will continue the successful XSEDE Campus Champions program, which has already recruited people at more than 200 institutions to work with their local researchers to move the computational and data-intensive aspects of their research forward. New initiatives include working with people at all levels of an institution so they can better understand the value of these advanced digital resources, which will improve research outcomes across the board.
The OSU High Performance Computing Center and the OU Supercomputing Center for Education & Research (OSCER) facilitate computational and data-intensive research across a wide variety of disciplines by researchers at Oklahoma higher education institutions with cyberinfrastructure resources, education and support.
If you would like more information on XSEDE Campus Engagement, please contact Dana Brunson, Director of the OSU High Performance Computing Center, at dana.brunson@okstate.edu or Henry Neeman, Director of OSCER, at hneeman@ou.edu.