OSU Museum of Art awarded $15,000 from National Endowment for the Arts
Thursday, May 26, 2016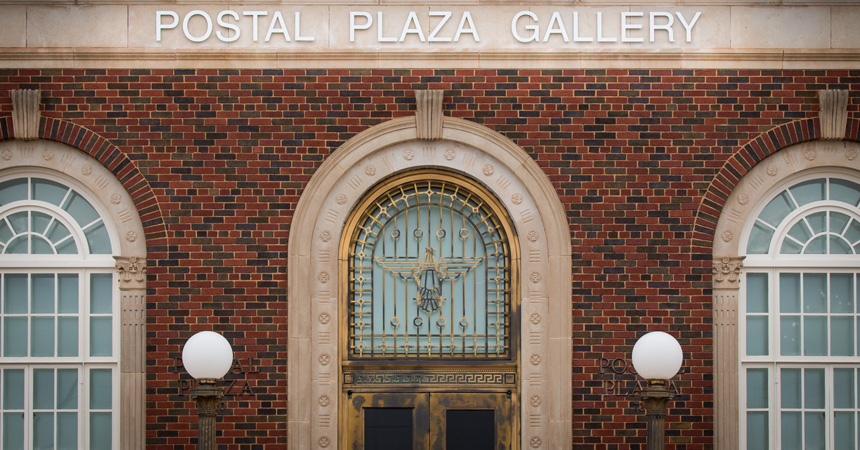 The Oklahoma State University Museum of Art has received an Art Works award of $15,000 from the National Endowment for the Arts to support an exhibition of artwork and programming centered on female deities in Native American creation stories. The grant is among more than $82 million to fund local arts projects and partnerships in the NEA's second major funding announcement for fiscal year 2016.
The exhibition, From the Belly of Our Being: art by and about Native creation, will be on view at the OSU Museum of Art from Sept. 26, 2016, through Jan. 28, 2017. The exhibition explores work by contemporary Indigenous women whose art is known to honor the feminine forces found in the artists' tribal genesis stories. From the Belly of Our Being is curated by heather ahtone, James T. Bialac Assistant Curator of Native American & Non-Western Art at the Fred Jones Jr. Museum of Art. The exhibition is accompanied by a robust schedule of programming that includes guest lectures, dance performances, and workshops.
The Art Works category supports the creation of work and presentation of both new and existing work, lifelong learning in the arts, and public engagement with the arts through 13 arts disciplines or fields.
"The arts are all around us, enhancing our lives in ways both subtle and obvious, expected and unexpected," said NEA Chairman Jane Chu. "Supporting projects like the one from the OSU Museum of Art offers more opportunities to engage in the arts every day."
To learn more about From the Belly of our Being and the related programs, visit museum.okstate.edu.