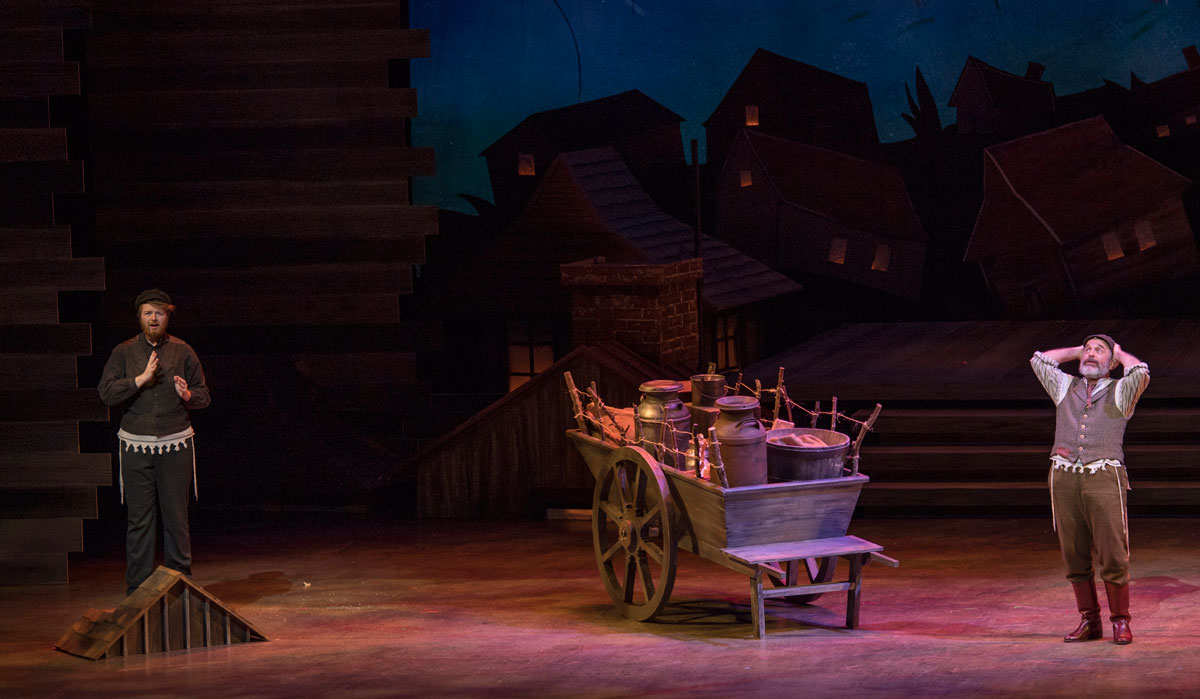 An innovative partnership between Oklahoma State University-Oklahoma City's (OSU-OKC) Interpreter Training Department and Lyric Theatre of Oklahoma not only makes this week's performance of "Fiddler on the Roof" more accessible to deaf patrons, but enables deaf and hearing actors to share the stage.
Historically, every show the Lyric produces has at least one ASL-interpreted performance. OSU-OKC Interpreter Training Department Head Leah Decker often interprets the performances, but Lyric's Producing Artistic Director Michael Baron wants to take things a step further. Inspired by a panel discussion on inclusive theater, "Fiddler" will feature two deaf actors: Sandra Mae Frank will play Hodel and Christopher Tester will play Perchik. Actors Jeremy Brown and Madeline Dannenberg will provide voice to their lines.
"This concept is all about our team at Lyric working to make our shows reflect the community we live in while searching for new ways to become more inclusive," Baron said. "Our goal is to create a new village for 'Fiddler' that is accessible to both hearing and deaf patrons, and I hope this collaboration reveals new insights by bringing hearing and deaf actors to the Lyric stage for the first time."
All of the shows will also include two on-stage interpreters, including OSU-OKC Interpreter Jesselyn Nakolo. Lyric has agreed to let OSU-OKC's interpreter training students observe rehearsals for the production in order to see firsthand the work of both deaf actors and interpreters in a theater setting.
"In our program, we are always striving to convey the importance of interpreters being connected to our community," Decker said. "Having trained and qualified interpreters is essential in providing communication accessibility to those we serve, both hearing and deaf – be it at work or in a theater."
Lyric's production of "Fiddler on the Roof" will take place from July 26-30. To get tickets, visit LyricTheatreOKC.com. For more information about OSU-OKC's Interpreter Training program, visit osuokc.edu/humanservices/itp.aspx.