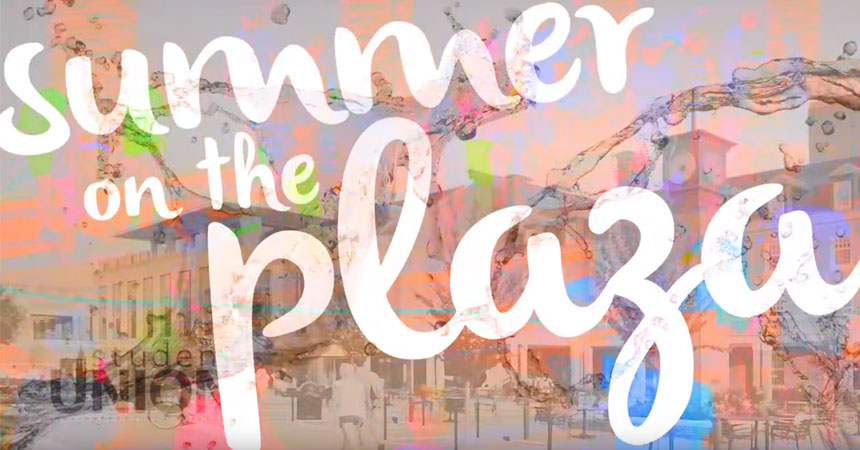 Oklahoma State University will be hosting two nights of events for Stillwater residents over the summer.
Discover Summer will be held every Tuesday from May 24 to June 28 from 6-8 p.m. on the Colvin front lawn at the corner of Hall of Fame and Cleveland. The event will showcase the Department of Wellness' dedication to offering programs that address all dimensions of wellness.
Summer on the Plaza will be held every Thursday evening beginning May 19 through June 30 from 6-8 p.m. on the Student Union Plaza. The events will feature live music, a movie showing and a community marketplace featuring Stillwater businesses and non-profits.
The Department of Wellness sponsored Discover Summer event offers families a variety of games and activities for all ages. Families can bring a picnic meal or purchase a meal from the University Dining Services Chophouse Taqueria food truck. Assistant Director of Employee Wellness, Mary Talley, is looking forward to the new opportunities the event will provide.
"We have had success in the past with family-friendly events and through a creative brainstorming session, Discover Summer was born," Talley said. "Our staff is very excited about offering a different type of program and providing an outlet for families to spend time together over the course of the summer."
Talley said, "Family-friendly programs like this promote physical activity, encourage family togetherness, and help build meaningful relationships in the community. Anyone who is looking for something to do on a summer evening will enjoy what we have to offer."
Haley Kurtz, a coordinator for Summer on the Plaza, said it is an effective way for OSU to connect with the Stillwater community.
"The Summer on the Plaza event developed from a passion to bring free family-friendly entertainment to Stillwater residents and OSU students during the summer," Kurtz said. "It is a part of our mission to enhance the social well-being of the Stillwater community."
For more information visit the Summer on the Plaza event page and the Discover Summer event page.
Story by Catherine Wilson