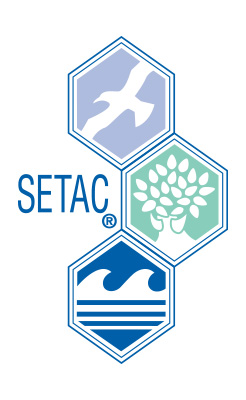 A trio of Integrative Biology students swept the top student platform and poster presentation prizes at the 2016 annual conference of the Ozark Prairie chapter of the Society of Environmental Toxicology and Chemistry (SETAC).
Patrick Cusaac, Ph.D. in Zoology from Waynesville, N.C., took first place while Adam Simpson, Ph.D. in Zoology from Sparta, Wis., was second and Sarah Hileman, M.S. in Zoology from Clarion, Penn., was third.
"The quality and accomplishments of the graduate students in the OSU Interdisciplinary Toxicology Program is outstanding," Loren Smith, department head for integrative biology and Interdisciplinary Toxicology Program co-director at OSU, said. "The awards these three students have received are particularly well deserved and these individuals are terrific ambassadors for the ITP and the Department of Integrative Biology."
The Ozark-Prairie chapter of SETAC provides a forum for individuals in academia, industry, and government to discuss toxicological issues related to ecological and human health concerns. The integration of multiple research spheres and the relaxed environment of annual conferences provide excellent opportunities for graduate students to network with professionals and peers. The Ozark-Prairie chapter, in particular, emphasizes student involvement in their regional meeting, and offers numerous travel awards to support graduate students. At the 2016 annual conference, graduate students from 6 regional institutions competed in the student platform and poster presentations.
A total of nine students represented OSU at the 2016 conference.