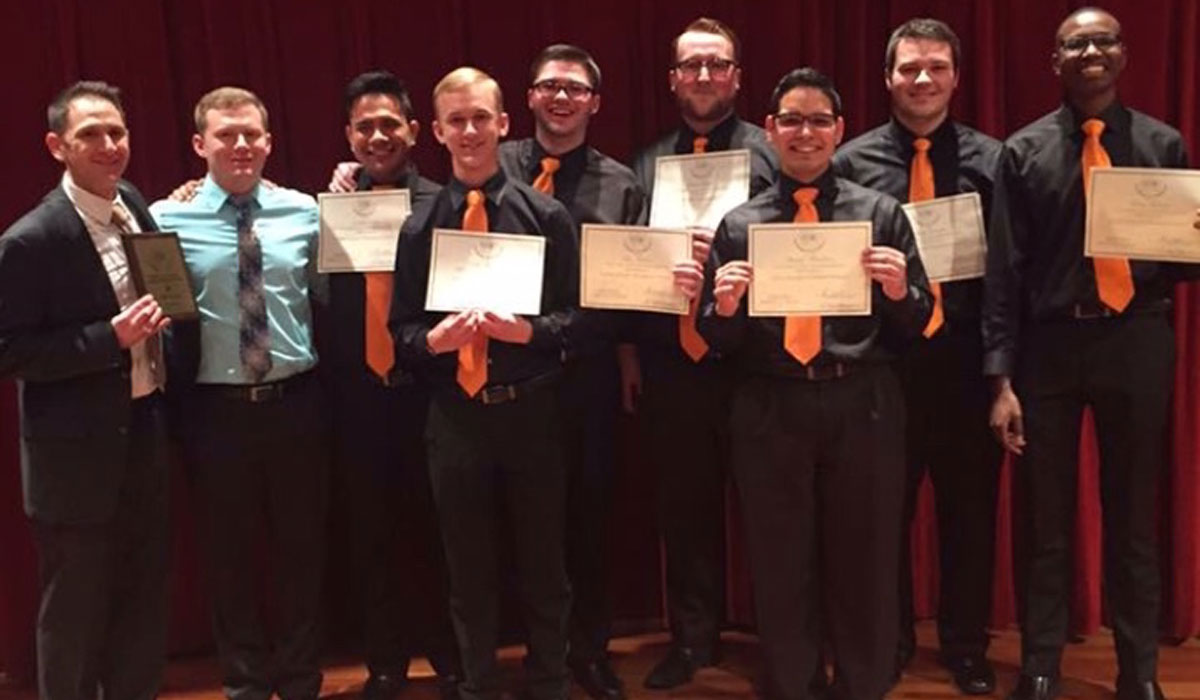 For the third-straight year, the Oklahoma State University Trumpet Studio won a national title by taking first place in the Large Ensemble Division at the 2016 National Trumpet Competition, held in Columbus, Georgia. Additionally, master's candidate Justin Weisenborn placed first in the Graduate Solo Division.
"What an extraordinary week for the OSU Trumpet Studio," Dr. Ryan Gardner, associate professor of trumpet at OSU, said. "Our students have performed with incredible commitment, musicianship and poise and I could not be more proud of their hard work and dedication."
In total, 16 OSU students competed in four separate categories. Seven students – including four freshmen, one sophomore, one junior, and one second-year master's student comprised the winning ensemble.
Last year, OSU won the national title in the Small Ensemble Division and took third in the Large Ensemble Division. In 2014, OSU captured the title in the Ensemble Division.
Graduate Solo Division
Texas
Garland
Justin Weisenborn – 1st year master's student
Large Ensemble Division
Arkansas
Fort Smith
Grant Harper – junior
Mexico
La Encarnacion, Zacatecas
Lorenzo Diaz,– 2nd year master's student
Oklahoma
Cushing
Ian Mertes - freshman
Edmond
Greg Evraets - freshman
Mustang
Kevin Kamau – sophomore
Texas
Fort Worth
Daniel Montalvo - freshman
Wisconsin
Madison
Noah Mennenga - freshman