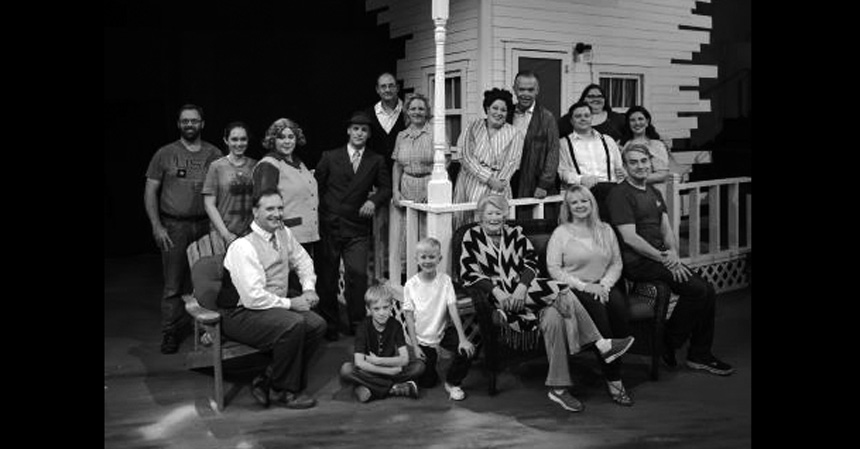 Oklahoma State University's Department of Theatre will host the Oklahoma Community Theatre Association's biennial four-day festival, OCTAFest, on July 27-30 in the Seretean Center for Performing Arts. Performances will be staged in the Vivia Locke Theatre of the Seretean Center for the Performing Arts.
OCTA has been serving community theatres in Oklahoma since 1969. The association was the first unified network for community theatres in both the state and the nation. Decades later, OCTA has a membership of approximately 36 amateur and professional theatres, five college and university theatre departments and more than 80 youth and adult individuals.
OCTAFest features workshops, a marketing contest and a silent auction for members. In addition, the festival serves as a competition for local theatres to compete to advance to regionals. From regionals, theatres have the opportunity to advance to the national competition. The competitions are all organized and sponsored by the national organization the American Association of Community Theatres.
President of OCTA for 2016 is OSU alumna and graduate from the Department of Theatre, Debbie Sutton. Sutton lives in Stillwater and is highly involved in Town and Gown Theatre, Stillwater's own community theatre.
"I remember performing onstage at the Vivia Locke when it was first constructed, and I just love the place. OSU was my first choice, and I'm so glad that the Department of Theatre is so willing to work with OCTA this year," Sutton said.
Andrew Kimbrough, Head of the Department of Theatre, is equally excited about partnering with OCTA this year. Oklahoma State University last hosted OCTAFest in the 1990s, when Jerry Davis was Head of Theatre.
"Of course we're happy to host OCTAFest. I see us as Oklahoma's theatre. The Vivia Locke is indeed a beautiful facility, and I hope more and more people come out to see productions staged there," Kimbrough said. "Most folks in the greater community know that we offer use of the stage at next to no charge. It's our way of giving back."
The theatre productions will be performed by Sand Springs Community Theatre, Duncan Little Theatre, Town & Gown Theatre from Stillwater, Lawton Community Theatre, OnStage Woodward and Southwest Playhouse from Clinton. Sand Springs Community Theatre and Duncan Little Theatre will perform July 28 from 7 p.m. to 11 p.m. Town & Gown Theatre and Onstage Woodward will perform July 29 from 1:30 p.m. to 5:30 p.m. Southwest Playhouse will perform July 30 at 2 p.m. to 4 p.m.
Individuals wanting to support their local theatre can attend just the performances during the festival. Tickets are $10 for the block of two performances and $5 for one performance, and the Box Office will open 30 minutes prior to the performance. The Box Office is in the lobby of the Vivia Locke Theatre. More information about the schedule of events and performances can be found online at
www.oktheatre.org
.
Photo credit: Matthew Blakeburn
Photo caption: Cast and crew from Clinton's "All My Sons" production