NASA awards OSU College of Education, partners $25 million grant
Tuesday, May 30, 2017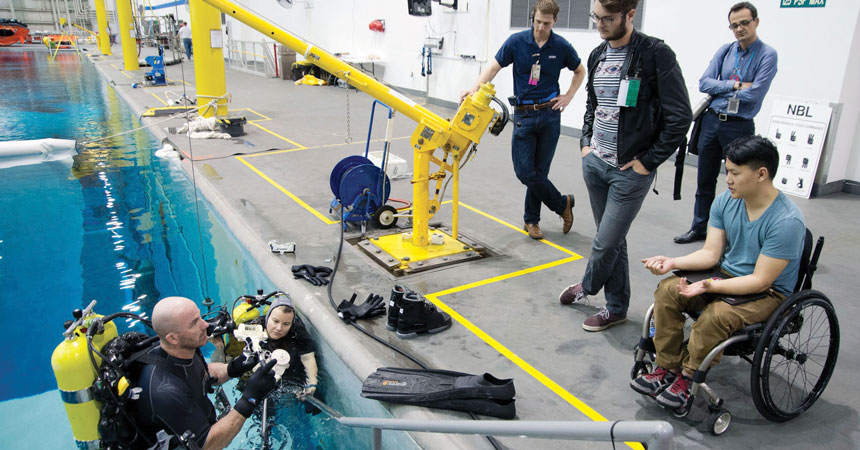 The Oklahoma State University College of Education has been awarded a $25 million grant from NASA Johnson Space Center's Office of Education. The five-year grant will fund a variety of science, technology, engineering and math (STEM) activities for under-represented students in grades kindergarten through 12, as well as higher education, across eight states in the central U.S. and nationally.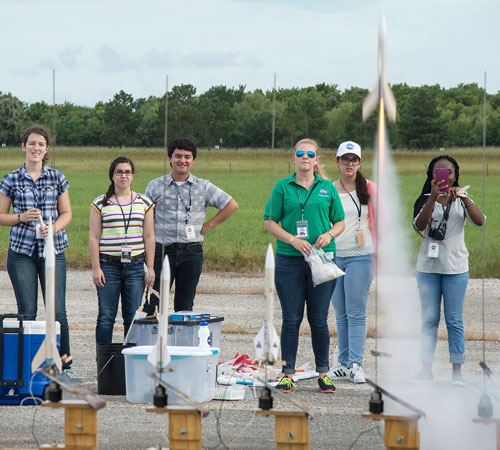 The grant from the NASA STEM Pathway Activities-Consortium for Education, or NSPACE, marks the latest award the College of Education has received in a nearly 50-year continuous collaboration with NASA Education Projects that began in 1968.
"This highlights our expertise in instructional design and facilitating projects for increasing student participation in STEM," said Dr. John Romans, dean of the College of Education. "We're a national leader in this."
OSU is the lead institution in activities supporting NASA's goal to improve STEM instruction; increase youth and public engagement in STEM; enhance the STEM experience of undergraduate students; better serve historically underrepresented groups in STEM fields; and design education for a needed STEM workforce.
"NASA has confidence in Oklahoma State University to implement their programs," said Dr. Steven Marks, director for OSU's NASA Education Projects, and principal investigator for the NSPACE grant. "Their emphasis has been to get more minorities involved in STEM. It's a national priority and a priority of Oklahoma State."
Marks will be assisted by NSPACE co-investigator Dr. Susan Stansberry.
The OSU College of Education has worked with NASA Centers across the country on several NASA Education Projects, including Teacher in Space and Teaching from Space, Explorer Schools, Digital Learning Network and INSPIRE. At the core of OSU's work is creating curriculum support materials and sharing NASA's STEM research with educators and students across the country in an effort to inspire the next generation of STEM professionals and NASA employees.
For NSPACE, the OSU College of Education will leverage the skills and expertise of a group of innovative partners, including 13 institutions within the Texas A&M University System, Langston University, OSU's Center for Sovereign Nations, Northern Oklahoma College, the Oklahoma 4-H Foundation and the Technology for Learning Consortium. In addition, the OSU Research Foundation has historically assisted in administering these cooperative agreements and provided proposal development assistance for this award.
The College of Education will use NASA funding to support STEM activities at the Johnson Space Center for K-12 students, educators, and community college and undergraduate students. OSU will base a team of education specialists at the center, led by assistant director Richard Adams, to implement NSPACE. Activities will involve both online and onsite learning experiences at the center in Houston, as well as the STEM on Station program for students to learn about the International Space Station and human space exploration. Students will also benefit from the NASA Community College Aerospace Scholars program, an interactive online learning opportunity for students highlighted by a three-day experience at NASA, and Microgravity University, which gives educators and students the opportunity to visit the space center and conduct students' experiments in a weightless environment.
"Oklahoma State University is the trusted overseer of this entire array of programs because NASA has traditionally connected with our known space education expertise," said OSU Vice President for Research Kenneth Sewell.
NSPACE will officially launch on August 19, 2017.
PHOTO: https://www.flickr.com/photos/ostatenews/albums/72157681466254743