Oklahoma State names Kim Beard Assistant Director of Employee Wellness
Thursday, August 31, 2017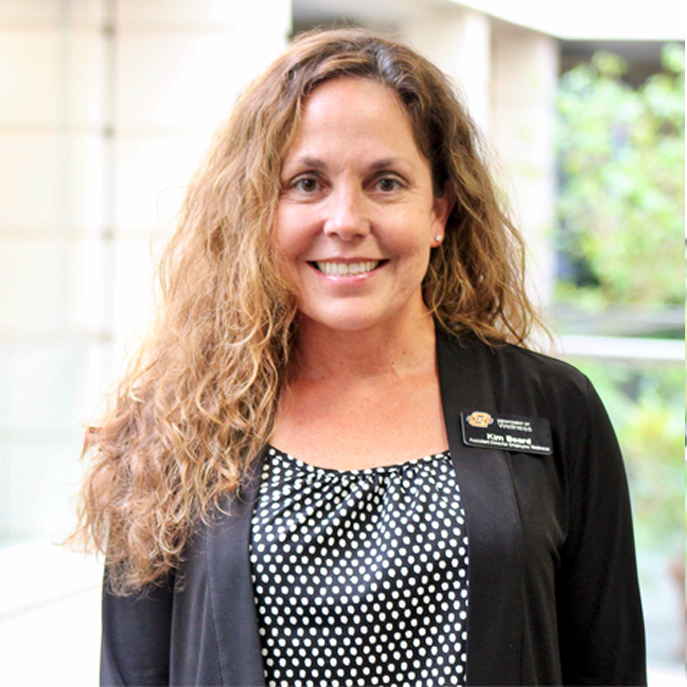 Kim Beard has been named Assistant Director of Employee Wellness at Oklahoma State University.
"We are excited to have Kim join our Wellness team," said Chief Wellness Officer Todd Misener. "Kim brings a wealth of experience and passion for employee wellness programming that will be instrumental in the continued growth and success of our wellness efforts here at OSU."
Beard comes to OSU from The University of Southern Mississippi where she served as assistant fitness center director and grant coordinator. Much of her focus was on health promotion and wellness programming for the faculty, staff and students on campus. Beard also wrote, received and managed a Blue Cross Blue Shield Foundation grant for the Health is Golden initiative, which funds events and services that continue to build the campus wellness culture. Previously, she served as YMCA branch director in Wichita Falls, Texas.
As Employee Wellness Assistant Director, Beard will oversee programming, data collection and outreach for OSU employee wellness. She is looking forward to spending her first few months getting to know her colleagues and their work methods. Beard intends to learn how the program runs while working as a team to make any needed improvements.
"It's already a great, robust program," said Beard. "I want to take what is already here and continue to build on it."
Looking ahead, Beard hopes to move toward data-driven programming in order to drive future programs at OSU and achieve her primary goal of reaching more employees.
Beard has several fitness certifications through the American College of Sports Medicine, including ACSM: Certified Exercise Physiologist and ACSM/NCHPAD: Certified Inclusive Fitness Trainer. She earned a bachelor's in exercise science from Wichita State University and a master's in health promotion from Nebraska Methodist College.
In addition to her career, Beard is passionate about her sports teams, family and pets. She volunteers with various organizations and enjoys participating in outdoor activities.
"OSU and the Stillwater community have been very welcoming and genuinely helpful. Even after a week here it already feels like home."
By: Michaela Gleason