OSU and OU partner to bring awareness to opioid addiction
Wednesday, November 1, 2017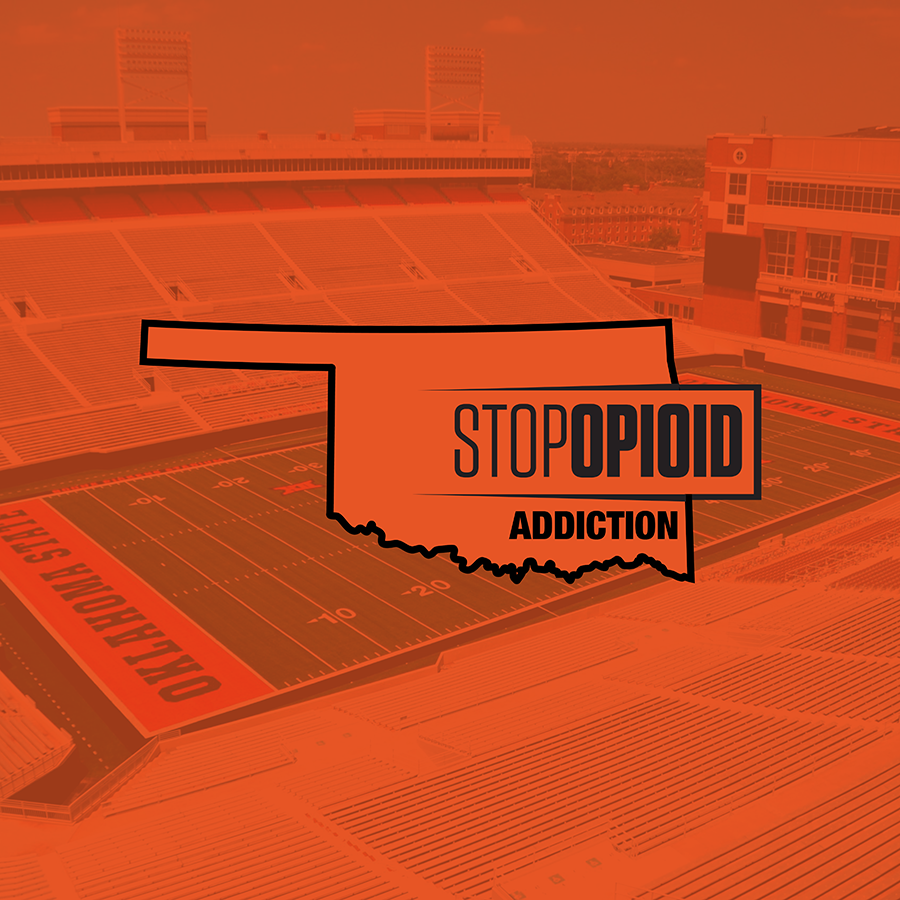 In an effort to draw attention to the opioid addiction crisis in Oklahoma and across the nation players for both Oklahoma State University and the University of Oklahoma football teams will wear a helmet decal that reads "Stop Opioids" during the Bedlam match-up Saturday. The football helmet stickers have been designed in the university's respective orange and crimson.
Oklahoma is first in the nation in the non-medical use of prescriptions drugs called opioids. More than 2,100 Oklahomans died of an unintentional prescription opioid overdose from 2011-2015.
The OSU Center for Health Sciences in partnership with the Oklahoma Attorney General's office, the Oklahoma State Department of Mental Health Services and Substance Abuse, TSET and the Oklahoma Bureau of Narcotics will be holding an Addiction in Rural Oklahoma Summit from Nov. 7 – 9 in targeted rural cities to bring awareness to the opioid epidemic in Oklahoma. For more information about those events visit http://healthsciences.okstate.edu/addiction/.
For more information about opioid abuse visit http://takeasprescribed.org/.