OSU announces new chief of police
Tuesday, August 1, 2017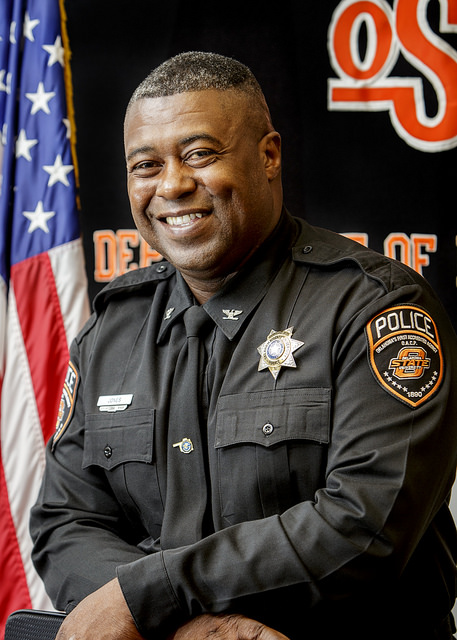 Following a national search, Oklahoma State University has chosen Leon Jones to serve as the next chief of the OSU Police Department.
"I am pleased to announce the selection of Leon Jones as chief of police for the campus," said Chief Public Safety Officer Michael Robinson. "He has served the department and the campus community for more than 20 years and will make an excellent chief to lead the department and continue its dedication to provide a safe environment for our students, employees and visitors on the Stillwater campus."
Jones is a 22-year veteran of the OSU police force. He served most recently as captain of the police department's patrol division. He holds an associate, a bachelor and a masters degree in criminal justice and is a 2005 graduate of the Federal Bureau of Investigation National Academy.
"The OSU-Stillwater campus already has a stellar reputation for being one of the safest in the region," said Chief Jones. "I look forward to leading the department and ensuring our officers and department remains dedicated to serving the campus."
Jones' new role is effective immediately. He will lead an OSU PD force of 33 officers and 10 full-time civilian employees. The department was the first law enforcement agency in the state to be accredited by the Oklahoma Association of Chiefs of Police.