Christina Anaya, a doctoral student at Oklahoma State University, has been awarded a Fulbright-National Science Foundation Arctic Research grant to study parasites and their hosts in Iceland during the 2017-2018 academic year. The Fulbright program places U.S. students in schools around the world where they act as an ambassador for the United States, work with research advisers in the host country, and learn about its people and culture.
"I am thrilled with this opportunity to establish international collaborations that will strengthen my professional career, allow me to apply the skills I've developed as a field biologist, and maintain a strong connection to nature and conservation issues," said Anaya. "This is made possible with the research knowledge I've gained in the Department of Integrative Biology and with the help of my adviser and mentor, Dr. Matt Bolek. I am truly excited and honored to represent the department and OSU in an international context."
Anaya is a graduate of Fallbrook High School in Fallbrook, Calif. She earned her bachelor's and master's ­degrees from California Polytechnic State University in San Luis Obispo, Calif.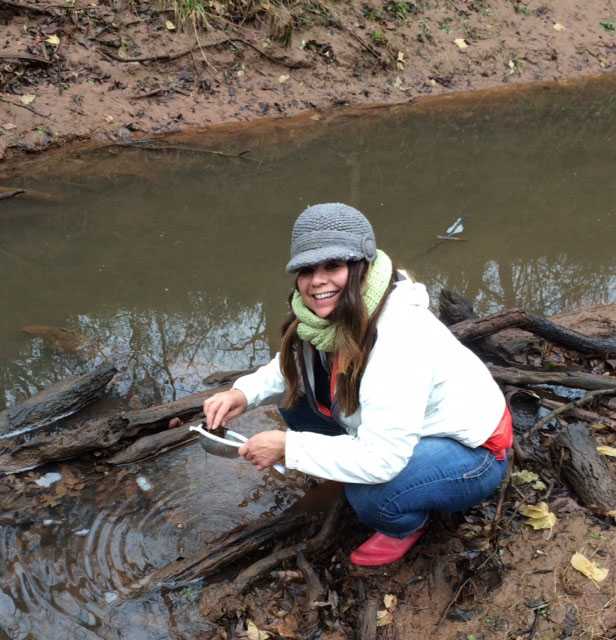 During the rigorous Fulbright application period, Anaya developed and submitted a proposal to study parasites in Iceland, titled "Freshwater and Marine Snails as Parasite Biodiversity Indicators in Iceland."
"Snails are the perfect organisms to gauge which parasites live in an area because many parasites use snails as a host. Snails are often collected for specific parasites, but no studies have used snails as field study indicators of all the parasites in an area, which is what I intend to do in Iceland," explained Anaya.
She wrote her Fulbright proposal in response to the 2014 Arctic Biodiversity Assessment that urged baseline data be required for parasites in Arctic regions since the effect of climate change on parasite populations could negatively influence ecosystem health and may have consequences for the people in Arctic regions.
"Iceland is a unique area of study because its small size and location make it more susceptible to drastic temperature changes, compared to other northern landmasses," said Anaya. "It is called the 'land of fire and ice' due to its unique geothermal activities, which create a variety of warm and cold habitats where parasites can colonize."
Anaya's research experience and course work at OSU emphasize invertebrate and parasite systems, equipping her with specific skills for this type of field work. She's studied a diverse group of parasites that use snails as dead-end or intermediate hosts in the Bolek lab at OSU, including trematodes, nematodes, nematomorphs, and acanthocephalans. A portion of her dissertation also examines the distribution of hairworm stages in snail hosts by asking how species have co-evolved. Some of the data she collects in Iceland will be used in her dissertation to provide a comparative component.
If you're interested in following Anaya's progress, she will have a blog called An American Scientist in Iceland to share more information about her research project as well as thoughts about the people, their lifestyle, and the landscapes she encounters, starting in December 2017.
The Fulbright U.S. Student Program is the country's largest student exchange program, offering opportunities to students and young professionals for graduate study, advanced research, university teaching, and primary and secondary school teaching worldwide. More than 360,000 individuals from the United States and other countries have participated in the program since its inception in 1946.
Funded by an annual congressional appropriation to the U.S. Department of State's Bureau of Educational and Cultural Affairs, the program was initiated by Senator J. William Fulbright for the promotion of international good will through the exchange of students in the fields of education, culture and science.