OSU-OKC President Natalie Shirley announces resignation
Tuesday, June 20, 2017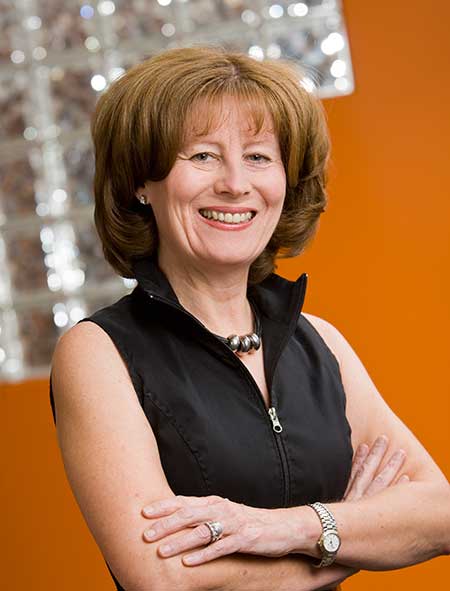 Natalie Shirley, president of Oklahoma State University-Oklahoma City (OSU-OKC) since 2011, has announced plans to step down from her position effective Dec. 31, 2017.
Shirley is the fourth president in OSU-OKC's 56-year history, and the first female president in the OSU system. In addition to her role as president, she concurrently serves as Oklahoma Secretary of Education and Workforce Development, a position appointed by Governor Mary Fallin in 2015.
"We are all sorry to see Natalie retire as she has done an excellent job leading OSU-OKC and increasing its impact and presence in Oklahoma City," said OSU President Burns Hargis. "She was guided by an unwavering commitment to students and the community. We appreciate and applaud her service to OSU and wish her all the best."
"I have absolutely loved being at OSU-OKC. For me, this role has always been about our students," Shirley said. "My goal has been to ensure OSU-OKC provides them with the very best opportunities and resources to reach their educational and economic dreams. They inspire me every day."
During Shirley's tenure, OSU-OKC opened a new Allied Health Building in 2016 featuring the advanced simulation training and an embedded Variety Care community health center; opened the Engineering Technology Center in 2011; introduced the Paint This Town Orange fundraising event generating a total of $600,000 for student scholarships; enhanced services to veteran students; and increased efforts to build business and community partnerships that resulted in $1.68 million in corporate, private and grant funding to benefit student scholarships and programs last year alone.
Under her leadership, OSU-OKC recently partnered with Dove Science Academy to offer high school students the chance to earn an associate degree upon high school graduation, and initiated campus lease agreements with Cristo Rey High School and OSU-Center for Health Sciences.
"I am grateful for the amazing faculty and staff who made our progress over the last few years possible. In the face of budget cuts and other challenges, I know it hasn't always been easy, but it has certainly been worth it when you see how far we've come. It has been an honor to work alongside them to move OSU-OKC and our students forward," Shirley said.
From 2007 to 2011, Shirley served in Governor Brad Henry's cabinet as Oklahoma's Secretary of Commerce and Tourism. Prior to returning to Oklahoma, Shirley held leadership roles including president of Investment Company Institute Mutual (ICIM) Insurance Group in Washington, D.C. She graduated from OSU and earned a law degree from the University of Oklahoma.
OSU-OKC is a two-year public higher education institution with a total annual enrollment of approximately 13,000, and offers more than 50 degrees and certificates.
A national search will be launched to choose a new president.