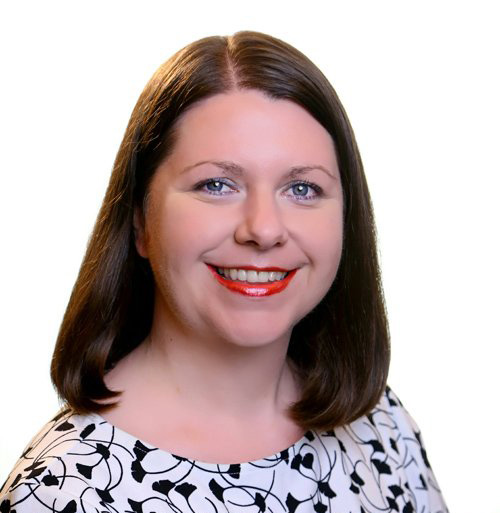 The American Institute of Chemical Engineers (AIChE) has selected Dr. Ashlee N. Ford Versypt as one of its 2017 outstanding young professional members under age 35. An assistant professor of chemical engineering at Oklahoma State University, Ford Versypt won the institute's 35 Under 35 Award in the education category.
"I love interacting with students, said Ford Versypt. "It is great to witness those moments when the course concepts and research methods I teach click for them."
Ford Versypt currently directs the Systems Biomedicine and Pharmaceutics Research Laboratory in the College of Engineering, Architecture and Technology at OSU. The lab focuses on projects that integrate chemical engineering, computational science and engineering, applied mathematics, biomedical science, and pharmaceutical science.
She has been teaching since she was an undergraduate student at the University of Oklahoma, where she tutored, provided informal instruction, and outreach. Ford Versypt credits a course in teaching and academic careers during graduate school as a key influence in her decision to pursue higher education as a career. She earned her master's and doctoral degrees at the University of Illinois at Urbana-Champaign, adding post-doctoral work at the Massachusetts Institute of Technology.
"We have known from the start that Ashlee was a gifted educator and that is why we honored her at the college level in 2015 as an outstanding mentor, and just recently, with our teaching excellence award," said Dr. Paul Tikalsky, dean of the College of Engineering, Architecture and Technology (CEAT). "Her teaching and researching abilities have allowed her to excel at OSU and made us very grateful for her talents as well as the positive national recognition she's attracted. We're certain she has an even brighter future ahead."
One of Ford Versypt's research projects, aimed at developing a system to predict the onset of diabetic kidney disease so early that it can be treated and slowed before irreversible injury occurs, recently received a Health Research award from the Oklahoma Center for Advancement of Science and Technology.
She also received the 2014 Joseph J. Martin Award for best research paper in the Chemical Engineering Division of the American Society for Engineering Education.
Ford Versypt tries to balance research and teaching by focusing on her goal "to contribute meaningfully to society through her work and interactions with people."
In addition to students, those interactions also involve her peers at OSU and across the U.S. Ford Versypt is a senior member of the AIChE, where she works with both the Computing and Systems Technology Division, and the Education Division. She was also recently elected director of the Chemical Engineering Division of the American Society for Engineering Education.
Ford Versypt will receive the AIChE 35 Under 35 Award during the institute's annual meeting, set for Oct. 29 – Nov. 3 in Minneapolis, Minn. The award is designed to acknowledge the early-career success of institute members and promote the accomplishments of a new generation of chemical engineers.
For more information on the award and winners, go to www.aiche.org or #AIChEUnder35.