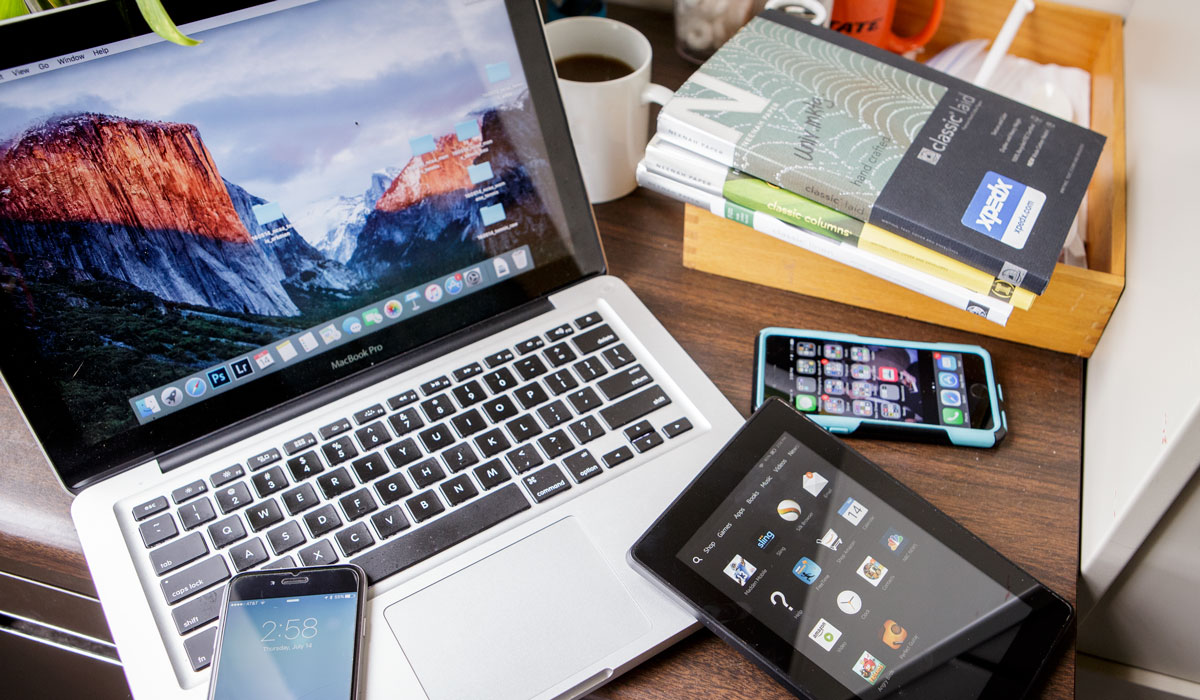 Thanks to a revised curriculum and efficient upgrades, Oklahoma State University's Spears School of Business has been ranked No. 1 among universities in the Big 12 Conference for its online MBA program and online business program (non-MBA) by U.S. News & World Report.
Spears Business's online MBA program is tied for 29th place in the Best Online MBA Programs rankings. This ranking makes OSU the best choice for an online MBA program in the Big 12 Conference, with West Virginia University coming in second with a ranking of 47th. Only five of the ten Big 12 Conference schools made it in to the U.S. News & World Report rankings for this category.
Spears' other online business programs are tied for 32nd place for the Best Online Business (non-MBA) Programs. This ranking also places OSU No. 1 in the Big 12 Conference for online business graduate programs, with only West Virginia University included in the rankings for this category at 66th.
"We have made significant strides in improving our MBA program offering and experiences – online as well as in our Stillwater and Tulsa programs," said Ramesh Sharda, vice dean for the Watson Graduate School of Management at Spears Business. "We have added several additional specializations for our MBA program and have rebuilt our MBA Advisory Board, which consists of MBA program alumni who are working to enhance our MBA students' experiences and opportunities.
"Our students are winning in national case competitions and data challenges. Our professional development class is becoming a major value addition to the students. With all the exciting changes that we are bringing forward in our MBA program offerings, it is heartening to note that major rankings organizations such as the U.S. News and World Report are taking note."
OSU's Watson Graduate School offers degree programs via distance learning in:
MBA (full and part-time)
M.S. in Accounting
M.S. in Business Analytics
M.S. in Economics
M.S. in Entrepreneurship
M.S. in Information Assurance
M.S. in Management Information Systems
M.S. in Quantitative Financial Economics
Graduate Certificate in Business Data Mining
Graduate Certificate in Information Assurance
Graduate Certificate in Non-profit Management
Graduate Certificate in Business Sustainability
Graduate Certificate in Entrepreneurship
Graduate Certificate in Marketing Analytics
"We were delighted to see the high ranking of our online master's programs," said Ken Eastman, dean of the Spears School of Business. "We have very dedicated faculty and staff who work diligently to ensure that we provide a high quality online education. Spears Business was a pioneer in distance learning with programs dating back over 30 years. We are proud to have the highest ranked online master's programs in business in the state and the Big 12. It is always great to see your hard work recognized by the ranking agencies, and it motivates us to work even harder to improve our programs."
U.S. News & World Report has been ranking colleges and universities for more than 30 years. The organization ranks degree-granting online programs at accredited institutions by evaluating student engagement, admissions selectivity, peer reputation, faculty credentials and student services and technology.
U.S. News & World Report's Best Online Programs ranking are available at http://www.usnews.com/education/online-education.