OSU's undergraduate enrollment reaches historic high in Stillwater
Monday, September 18, 2017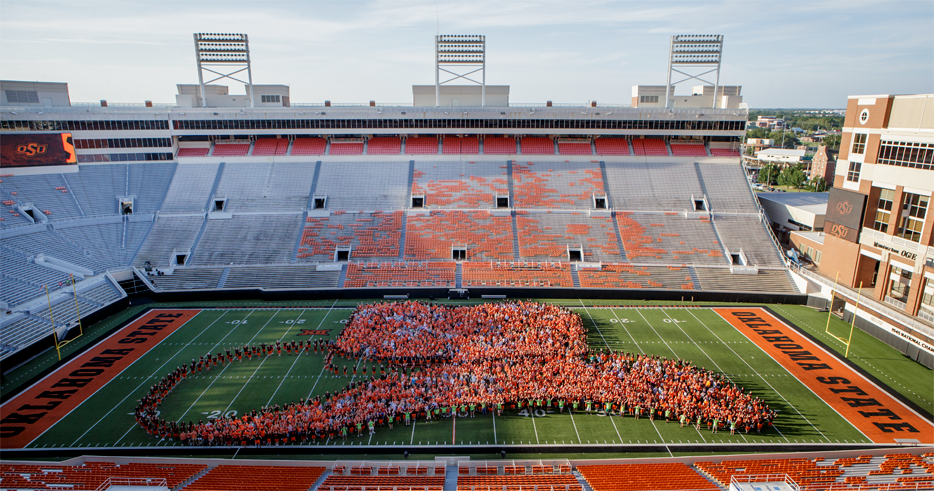 Oklahoma State University's undergraduate enrollment on the Stillwater campus for Fall 2017 of 20,311 is the largest in university history. The number includes 4,220 new freshmen, the second largest freshmen class in OSU history.
Freshman facts:
65% from Oklahoma
29.1% are minorities
28.8% have an ACT of 27 or higher
16.9% have a 4.0 high school GPA
26.8% were in the top 10% of their high school graduating class
19.1% first-generation college students
Total enrollment for the OSU Stillwater campus, including the Center for Veterinary Health Sciences (CVHS), is 24,274. The total number for the OSU system is 34,568.
Enrollment by campus:
OSU Stillwater – 24,274
OSU Center for Health Sciences – 966
OSU IT/Okmulgee – 2,509
OSU OKC – 5,839
OSU Tulsa – 980