OSU Spears School continues to impress with No. 2 ranking for online MIS master's degree
Friday, January 20, 2017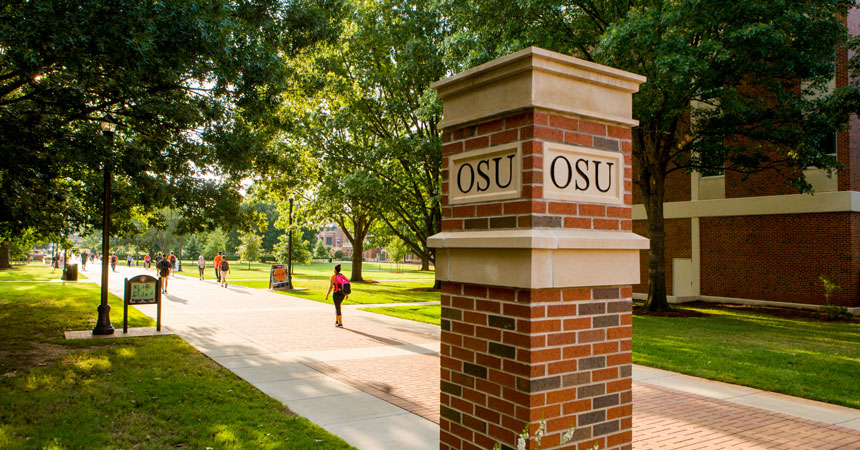 Oklahoma State University's Spears School of Business has been recognized as having the No. 2 most affordable Management Information Systems (MIS) master's degree program among the nation's Top 30 degree programs as judged by BestMasterDegrees.com.
Spears' MS in MIS program focuses on preparing students to be problem solvers using unique and state-of-the-art technology and analytic solutions in today's business world. This is done through an engaging and cross disciplinary combination of development, analytic and data focused classes providing technical and business knowledge and skills to its students.
The MS in MIS program has a long history of appearing in program rankings. In 2015-16, the program was also recognized by Eduniversal as a top institution for MIS degrees and more recently was recognized as a top 10 online program by GradSource.com in its 2016-17 rankings.
"OSU's MS in MIS program continues to provides a top-notch online experience for its students, providing them with relevant hands-on educational in technology and the data science field," said Rick Wilson, head of OSU's Department of Management Science and Information Systems. "Our graduates are positioned to excel in our globally interconnected technology-enhanced business world. This ranking reflects on the talents of our faculty and their commitment toward instructional excellence."
BestMastersDegrees.com wrote the following about OSU's master's degree in MIS:
Oklahoma State University offers one of the most affordable MIS online programs on our list. This 33-credit hour program prepares students with advanced knowledge and skills needed to work in a rapidly changing computing systems environment. The program may be completed entirely online, with classes taught by university professors who regularly teach at the Stillwater campus. Courses include advanced database management, advanced systems analysis and design, descriptive analytics and visualization, MIS in business, and programming for analytics. Two specialization areas are also available to allow students to tailor their degree. These specializations include application development and data science. Major publications like U.S. News and World Report rank Oklahoma State as the 152nd best national university and the 78th top public school.
To learn more about the master's in MIS program at Spears Business, visit https://spears.okstate.edu/mis-analytics/[BROKEN LINK].
To view the complete list as ranked by BestMastersDegrees.com, visit http://www.bestmastersdegrees.com/top/online-information-systems-mis