OSU student awarded Fulbright for research in Ethiopia
Friday, March 31, 2017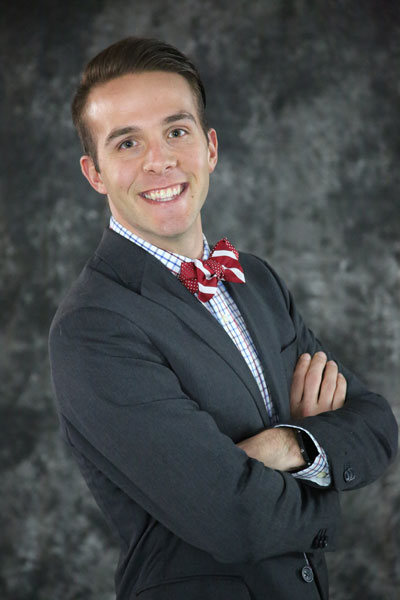 Colton Flynn, a doctoral student at Oklahoma State University, has been awarded a Fulbright U.S. Student Award to conduct research in Ethiopia during the 2017-2018 academic year. The Fulbright program places U.S. students in countries around the world where they act as an ambassador for the United States, work with research advisers, and learn about the people and culture.
Flynn, a graduate of Farmington High School in Farmington, Arkansas, is working toward a doctorate in geography at OSU, where his research focuses on the development of remote sensing techniques to predict in-field nutrition levels of grains and grasses for livestock and other agricultural applications. He will be working with the Ethiopian Biodiversity Institute.
"I've always wanted to help others and what better way than by battling hunger and malnutrition in Ethiopia, a country currently struggling with these issues," said Flynn. "The crop I'm studying is a staple in the Ethiopian diet, and I plan to use remote sensing methods to quickly identify iron, calcium and protein levels in the crop, during its growing periods, so action can be taken to increase these levels."
Flynn currently serves as a graduate teaching assistant in the geography department at OSU and as a biological science aid at the U.S. Department of Agriculture in El Reno, Oklahoma. He earned his bachelor's in Earth science, and master's degree in geography from the University of Arkansas, where he developed and fostered an interest in agriculture and food geography. Flynn taught at the University of Arkansas – Fort Smith, before starting his work toward a doctorate. In his free time, he enjoys swimming, biking, and running in preparation for collegiate-level triathlons.
In addition to the Fulbright award, Flynn is the recipient of the OSU Distinguished Graduate Fellowship, and the Robert and Lucy Fite Scholarship for Outstanding First Year Doctoral Student.
The Fulbright U.S. Student Program is the country's largest student exchange program, offering opportunities to students and young professionals for graduate study, advanced research, university teaching, and primary and secondary school teaching worldwide.
Funded by an annual congressional appropriation to the U.S. Department of State's Bureau of Educational and Cultural Affairs, the program was initiated in 1946 by Senator J. William Fulbright for the promotion of international goodwill through the exchange of students in the fields of education, culture and science.
PHOTO: Colton Flynn https://www.flickr.com/photos/ostatenews/33577205431/in/dateposted-public