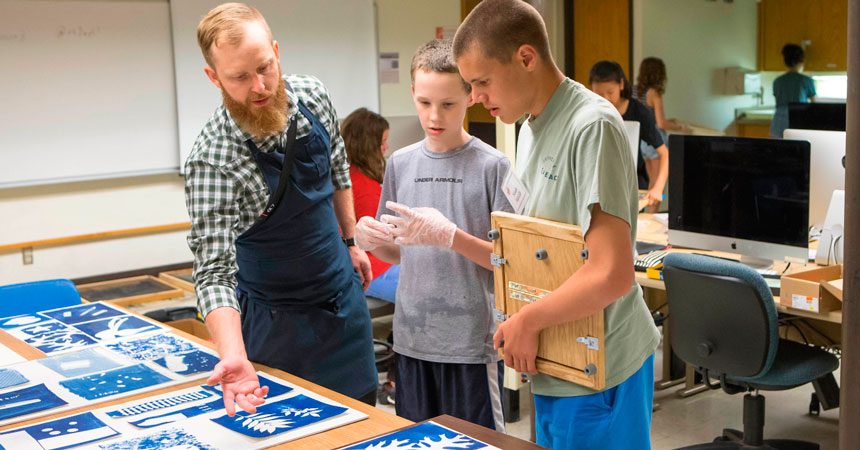 Oklahoma high school students have an opportunity to explore the wide, creative world of art during the third annual Oklahoma State University Summer Art Academy, presented by the Department of Art, Graphic Design, and Art History in the OSU College of Arts and Sciences.
Geared toward students from ages 13-18, the academy is a non-resident commuter camp with a schedule of classes that allow students to attend afternoon blocks under the guidance of master instructors. Classes, which start as early as May 30, cover topics from art history and ancient Greek art; to portraiture, jewelry making, and sculpture; to design thought and creation.
Classes in design thinking and design making are new this year, offered as a combination of art and computer-based design projects, which include hands-on experience and a field trip to Tulsa's Kravis Design Center.
Art history is offered as a free course. Remaining courses have a registration fee ranging from $150 to $250, depending on the course. Course fees for the combination Design Making and Thinking is $450. Fees cover costs and supplies, but do not cover meals.
For more information or to register for courses, visit summerartacademy.okstate.edu.
PHOTOS: http://summerartacademy.okstate.edu/2016-08-31-19-39-08/2016-photography-gallery
CUTLINE: Master instructors guide students at the OSU Summer Art Academy.