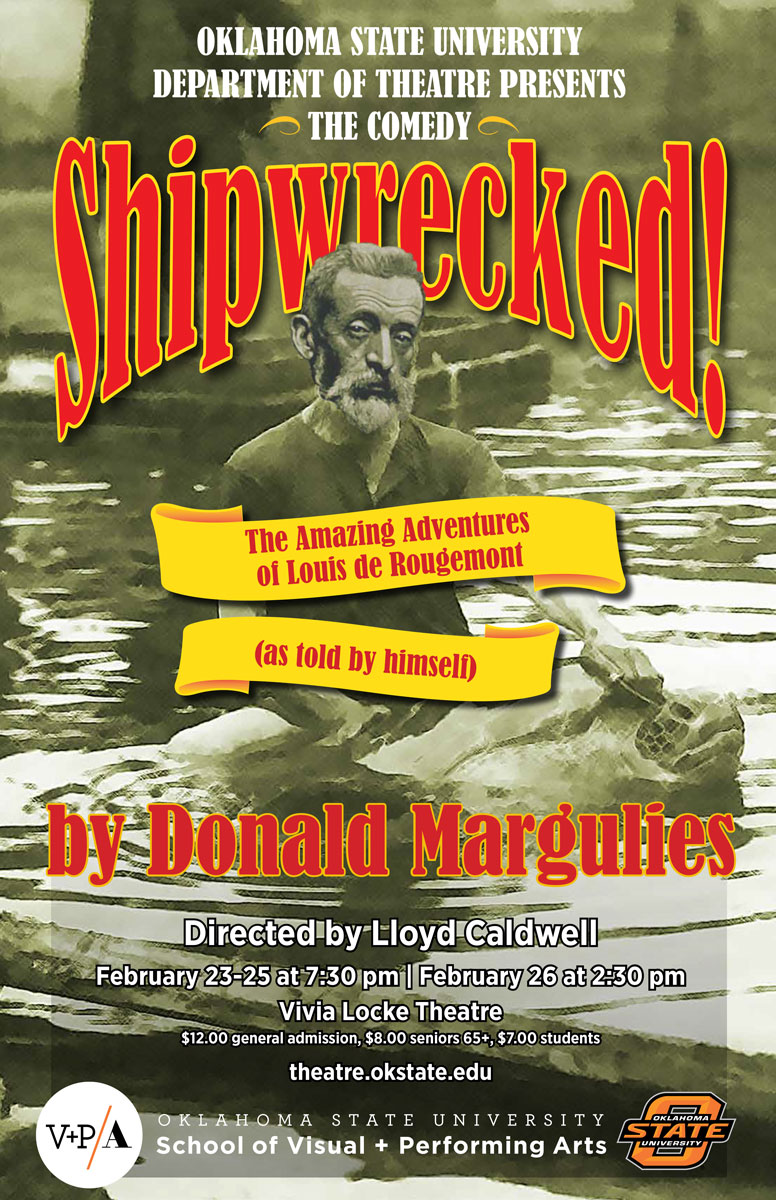 The Oklahoma State University Department of Theatre is offering two free tickets to all first responders in Stillwater and Payne County for its upcoming production of "Shipwrecked!" in February.
"The first responders of Stillwater and Payne County are integral to the safety and security of the Stillwater and the OSU community. As a member of this community, the OSU Department of Theatre hopes to show its gratitude and appreciation with complimentary tickets to its next production," said Dr. Andrew Kimbrough, professor and head of the department.
"Shipwrecked!" tells the true story of Louis de Rougemont, a 19th-century British explorer, stranded on a South Pacific island inhabited with exotic islanders, flying wombats, giant sea turtles and a monstrous man-eating octopus. The family-friendly show is a high energy and entertaining comedy that will be sure to amuse audience members of all ages. The show relies on physical comedy and acrobatic stunts to bring to life Louis's outrageous exploits.
A member of any first responder organization in Payne County, such as police departments, fire departments, the sheriff's department, and E.M.T.s can receive two free tickets to any performance of "Shipwrecked!" with a valid ID from their organization.
"Shipwrecked!" will run February 23-25 at 7:30 p.m. and February 26 at 2:30 p.m. in the Vivia Locke Theatre in the Seretean Center for the Performing Arts. Additional tickets are $12 for general admission, $8 for seniors (65+) and $7 for students.
For more information about the free ticket promotion, contact the OSU Theatre Department at (405) 744-6094 or visit the website at theatre.okstate.edu