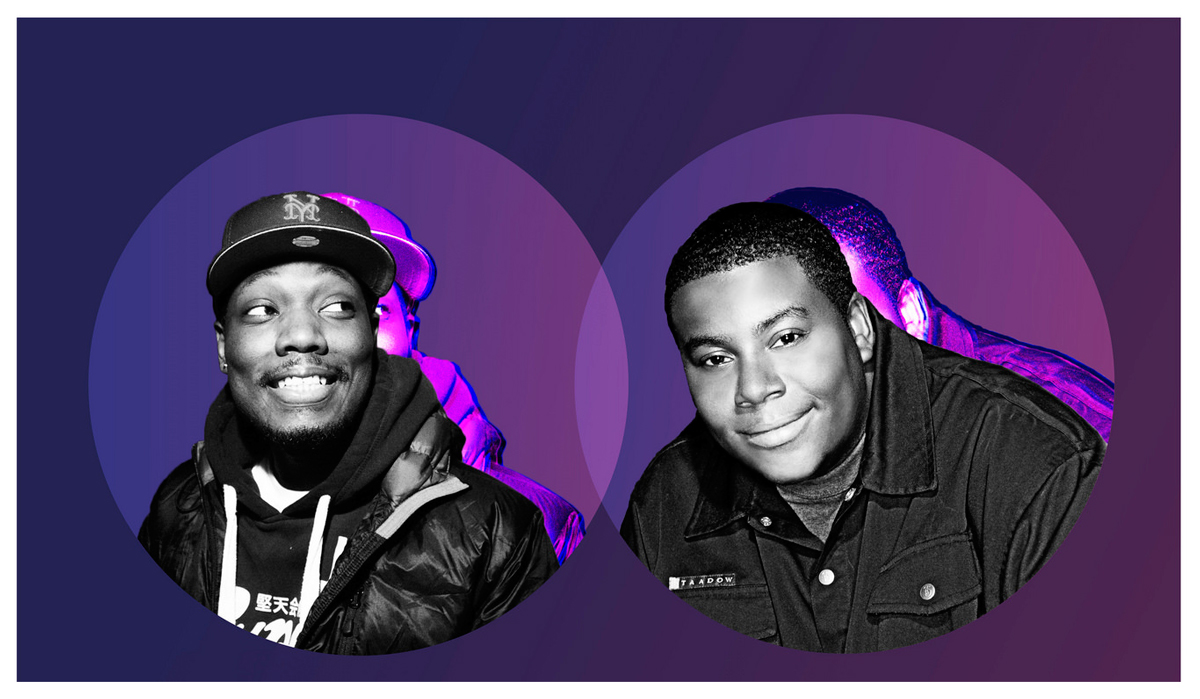 Saturday Night Live cast members Kenan Thompson and Michael Che will offer some comedy and answer questions from the audience at Gallagher-Iba Arena on Wednesday, April 19, at 7 p.m. The event, sponsored by Speakers Board, is free to OSU students, faculty and staff with valid OSU IDs. General admission tickets will be sold for $10 at the door.
Thompson got his start in comedy young, joining the cast of Nickelodeon's all-kid sketch comedy series "All That." In 1996, he and co-star Kel Mitchell debuted their spin-off series "Kenan and Kel." Thompson joined the cast of Saturday Night Live in 2003, making him one of the longest-tenured stars of the comedy sketch show.
Che currently serves as a staff writer on SNL and as a co-anchor of the show's "Weekend Update" segment. Prior to his time on SNL, Che worked as correspondent on "The Daily Show with Jon Stewart" on Comedy Central. His first hour-long comedy special, "Michael Che Matters," was recently released on Netflix.
Both comedians will perform a stand-up set before a short question and answer session. Speakers Board Director Ryan Neal expects the comedy of Che and Thompson will offer students a well-deserved break.
"We wanted to take a different route this year," Neal said. "In the past, we've always had someone give a prepared speech, but sometimes students just need a break from hectic schedules. We hope Kenan and Michael will provide students an hour of laughter and help them decompress before the stress of finals week."
General admission tickets will be available for purchase at the south ticket office of Gallagher-Iba Arena for $10 beginning at 3 p.m. on April 19. OSU students, faculty and staff get in free with an OSU ID. Doors open at 6 p.m. The stand-up routines will be appropriate for a college-aged audience.
For more information, follow Speakers Board on Facebook, Twitter and Instagram. For questions about the event, contact Ryan Neal at rgneal@okstate.edu.
Story by Catherine Wilson