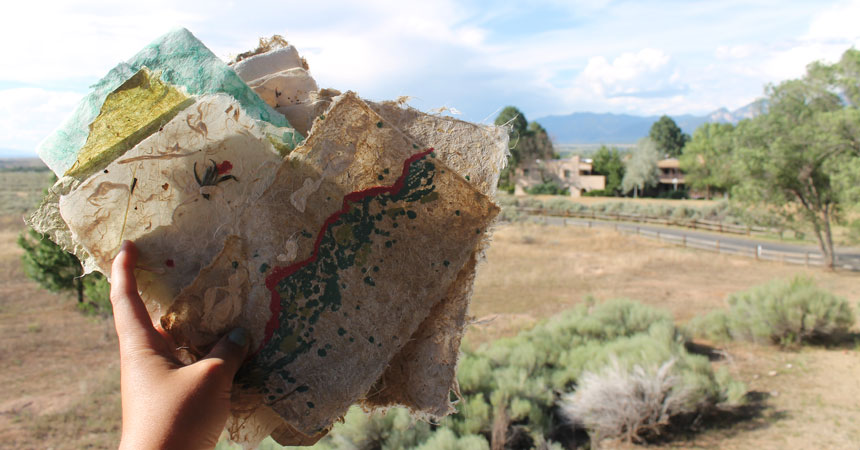 A visiting artist whose ecology-based work crosses artistic boundaries will offer a talk at the Student Union on Thursday, Feb. 23, followed by a free workshop the next day at the Multi-Arts Center in Stillwater.
"The investigation of ecological relationships within society and the landscape is the basis of my work, which intertwines sculpture, handmade paper, found objects, printmaking, photography, and books arts," said Megan Singleton. "I utilize my expertise in the historic craft of papermaking to create work in a contemporary context that transforms invasive plant fibers into works of art."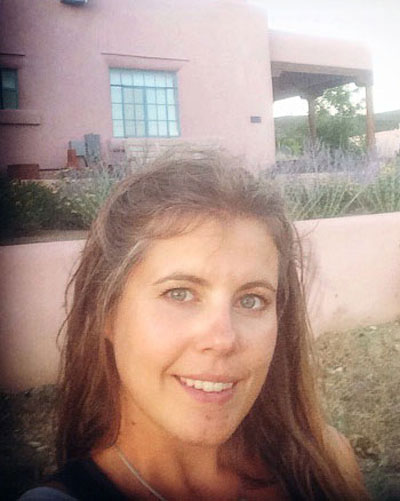 At the same time, Singleton said, she hopes her works help underline the importance of invasive-species awareness and the impact of such plants on the natural environment.
"I am interested in how art can address and engage people with the natural world, and connect with the physical actions of a growing, living environment. This, in turn, can inspire communities and individuals to care and foster the growth and revitalization of our landscapes and their natural systems."
Singleton, whose work is exhibited both nationally and internationally, will present "Rio: An Exploration of New Mexico Landscapes through Hand Papermaking," at an opening reception that will start at 5 p.m. on Thursday in the Cowboy Underground (basement) of the Student Union. Her talk, scheduled to start at 6 p.m., will focus on the work Singleton accomplished as the Smelser-Vallion Visiting Artist for 2016 at OSU's Doel Reed Center for the Arts in Taos, New Mexico.
She will hold a free hand papermaking workshop on Friday from 10 a.m. – 2 p.m. at the Multi-Arts Center, 1001, S. Duck St. in Stillwater.
Singleton holds an adjunct position at Saint Louis University, teaching fiber arts. She serves as vice president for development on the board of directors for the hand papermaking organization known as The Friends of Dard Hunter. She is also a member of the International Art Collective Expanded Draught, based in Galway, Ireland.
Singleton received a master's degree in sculpture from Louisiana State University, and bachelor's in photography from Webster University. She was the recipient of a $20,000 Artist Fellowship from the St. Louis Regional Arts Commission in 2015.
View several of Singleton's works online at www.megansingleton.com.
PHOTOS: https://www.flickr.com/photos/ostatenews/albums/72157676811963674