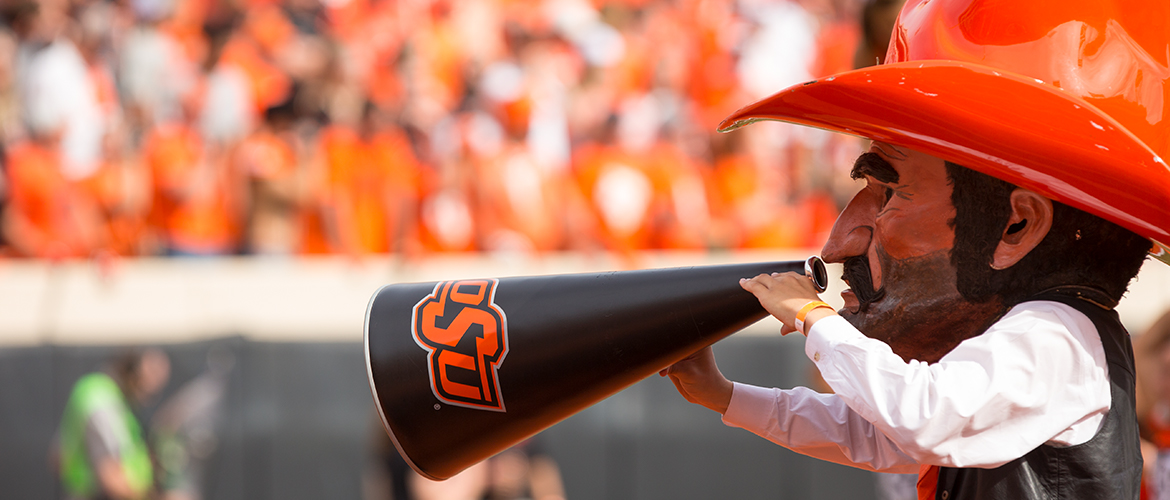 Campus Preparations for August 30 Football
Monday, August 27, 2018
Oklahoma State University kicks off the 2018 Cowboy Football season Thursday, August 30 when it plays host to Missouri State in Boone Pickens Stadium. The game will be nationally televised on Fox Sports Net beginning at 7 p.m. CST. This will be the 11th time OSU has played a Thursday night regular season game and the eighth time one has been played in Stillwater. In order to make accommodations for Cowboy Football fans, the university has made adjustments to accommodate academic and campus activities.
Here are key details:
Classes remain in session although faculty members have the discretion to make adjustments
Employees who may need special accommodations because of changes to parking should contact their supervisors
Students who need special accommodations because of changes to parking should contact Parking and Transit Services
Lots adjacent to the stadium will be closed Thursday to faculty, staff, and student parking
Faculty, staff and some students will need to vacate various lots at different times beginning Wednesday, August 30

The Monroe St. Garage will be available the entire day for faculty and staff with any current OSU parking permit and students with a Monroe St. Garage permit, and buses will be available to transport faculty, staff and students onto campus. The garage will open to all student permit holders at 2:30 p.m.

Hall of Fame Avenue between Washington and Knoblock streets will be closed at 9 a.m. on Thursday; Gallagher-Iba Arena will close at 2 p.m.
Fans will be permitted to enter vacated Posse lots in close proximity to academic buildings beginning at 3 p.m.
For students coming to campus for late afternoon classes, parking will be available in non-Posse Club campus parking areas with the exception of Wentz Lane Garage, Lot 35, Lot 36, Lot 25, Lot 80, Family Housing and any area noted as enforced 24-7. The Fourth Avenue Garage will require a game day parking pass after 2:30 pm.
Monroe St. and Hester St. control gates will open at 3 p.m.
On-campus bus routes will begin reduced service at 2 p.m.; off-campus bus routes will run normally
For more information, view this Detailed Parking Map.