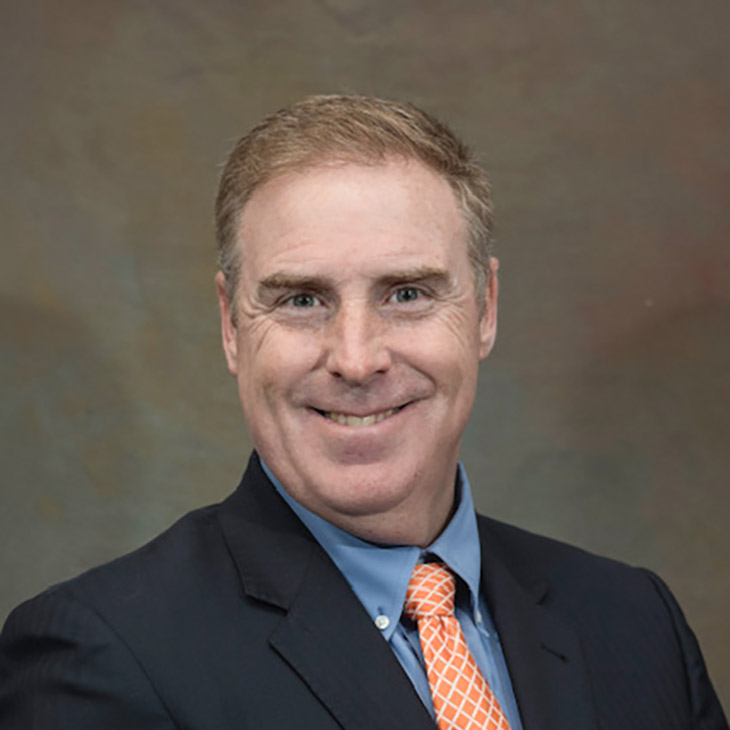 Oklahoma State University announces new vice president for Student Affairs
Tuesday, December 11, 2018
Oklahoma State University announces the hiring of Dr. Douglas A. Hallenbeck as vice president for Student Affairs, subject to approval by the OSU/A&M Board of Regents. Dr. Hallenbeck will succeed Dr. Lee Bird, who is retiring in January after more than 18 years of service.
Hallenbeck has served as the senior associate vice president for Student Affairs at Clemson University since 2015, where he currently oversees Student Health Services, Campus Recreation, Campus Life, and University Housing and Dining. He has held other positions at Clemson since 2007, including associate vice president for Student Affairs and executive director of Housing and Dining. In addition to his work at Clemson, Hallenbeck's career includes extensive experience in student affairs roles at Southern Methodist University, OSU and the University of Florida. He holds a doctorate in applied behavioral studies with an emphasis in student personnel administration from Oklahoma State University.
"We are delighted to welcome Doug Hallenbeck back to Oklahoma State," said OSU President Burns Hargis. "He brings vast student affairs experience, a collaborative leadership style and a commitment to OSU's land-grant mission. Doug has a passion for serving students and maximizing their development and learning. We also want to thank Lee Bird for her dedicated leadership and wish her all the best."
Hallenbeck will assume his new post in April. Dr. Leon McClinton, director of Housing and Residential Life at Oklahoma State University, will serve in the interim.
"I am thrilled to be coming home!" Hallenbeck said. "As an alumnus and a father of an alumna, I know first-hand how special Oklahoma State is. I am looking forward to working with the students, the student affairs staff, the faculty, President Hargis and the rest of the administration to continue the tradition of excellence."