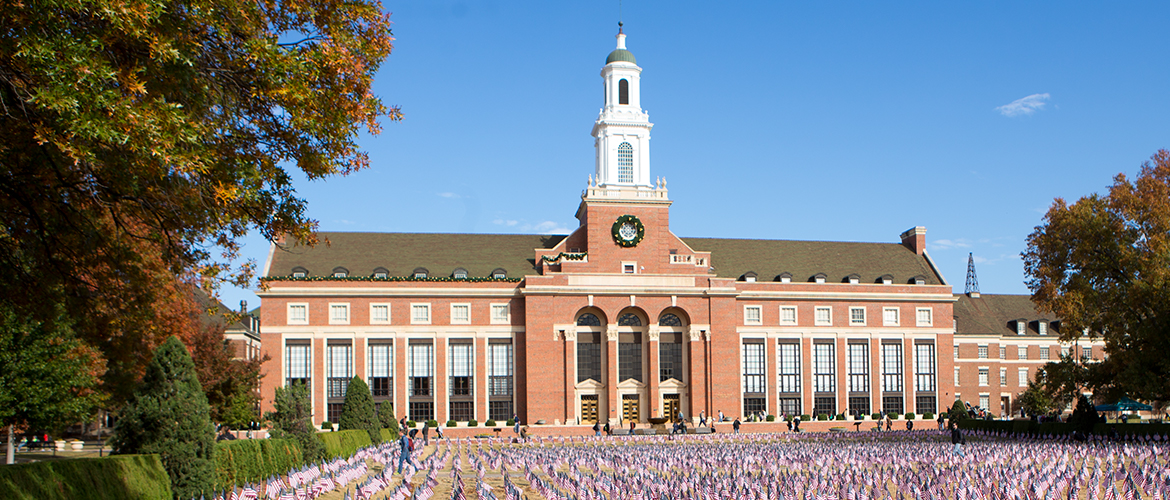 OSU ranked among top online schools for vets
Tuesday, April 3, 2018
Oklahoma State University ranks 14th in the nation and first in the state for best online degree programs for veterans and their families in a new study by OnlineColleges.com.
The latest rankings are based on data provided by the National Center for Education Statistics and factors relevant to veterans, such as a designated contact for veterans making the transition to student life, a recognized student veteran organization, and assistance to active military members in completing a degree program.
"It is great to see the university continues to meet the needs of our veterans, active duty military, and other military-affiliated students, whether they are physically on campus or studying from afar," said Rick Hansen, coordinator of Student Veteran Academic Services at OSU. "People are beginning to realize how welcoming and supportive OSU and the Stillwater Community are towards our student veterans."
The website notes that all distance learners at OSU are paired with an academic adviser who helps them on their educational journey by developing efficient semester schedules that keep students on track. Other available resources include access to the Mathematics Learning Success Center and Oklahoma State Writing Center, as well as multiple career services: career assessments, internship placement, and practice job interviews conducted in person, over the phone and through videoconferencing.
OSU currently offers 10 online bachelor's degree programs and 25 online graduate or master's degree programs. For more information, go to https://ocampus.okstate.edu and click "online degrees."