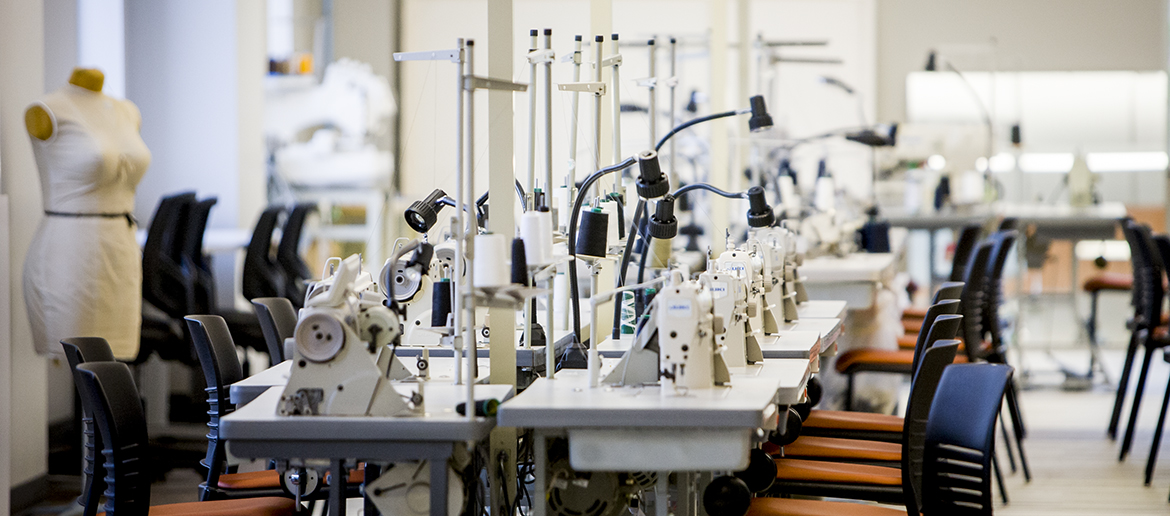 OSU ranks in national top 20 for fashion merchandising
Thursday, January 4, 2018
Oklahoma State University ranks among the top 20 colleges and universities in the United States with fashion merchandising programs, appearing at No. 19 on The Art Career Project list of "The Best Fashion Merchandising Schools in the U.S. in 2018."
OSU's fashion merchandising programs, which are part of the Department of Design, Housing and Merchandising (DHM) in the College of Human Sciences, focus on the business of fashion. Students are exposed to both global and domestic learning experiences and complete a required internship to gain professional work experience prior to graduation.
OSU merchandising graduates are successfully transitioning to careers, according to DHM department head Jane Swinney.
"Our merchandising graduates tell us that finding a job with their degree is not difficult. We have students working for a variety of companies, including the Home Shopping Network, QVC, Nordstrom corporate, JCP corporate, Pier One corporate, Dillard's, both in the stores and at the corporate level, Walmart, and also for small boutiques and specialty stores across the country," Swinney said.
DHM offers bachelor's and master's degrees in fashion merchandising, fashion design and production, a multidisciplinary doctoral degree and minors in sustainable design, fashion design and fashion merchandising. In 2017, the fashion merchandising degree was ranked No. 7 nationally and second in the southwest region by Fashion-Schools.org.
The Art Career Project's ranking methodology includes an analysis of 167 post-secondary institutions across the country offering programs in fashion merchandising and combines information from student data, published surveys, and other data collected from government agencies including the National Center for Education Statistics and the Integrated Postsecondary Education Data System.
To qualify for the rankings, a school program must be certified in good standing with its regional accrediting body. Schools are scored based on multiple metrics including tuition cost, graduation rate, transfer out rate, and other factors. All eligible schools are scored and compared to create the list.
About The Art Career Project
TheArtCareerProject.com is a nationally recognized, reliable source of information for art students and professional artists. The online publication provides resources for career exploration, including profiles for hundreds of art careers, art jobs, scholarships, financial aid resources, and professional development – all to help artists find success doing what they love. The Art Career Project sources information from experts in the field, and program rankings are meticulously assembled from data collected from government agencies and national organizations supporting education. With some college and university programs under scrutiny from the U.S. Department of Education for failing to meet gainful employment standards, The Art Career Project is committed to helping students by identifying the top programs that will support their career goals.