OSU's Fire Protection Society builds space for equipment
Tuesday, May 15, 2018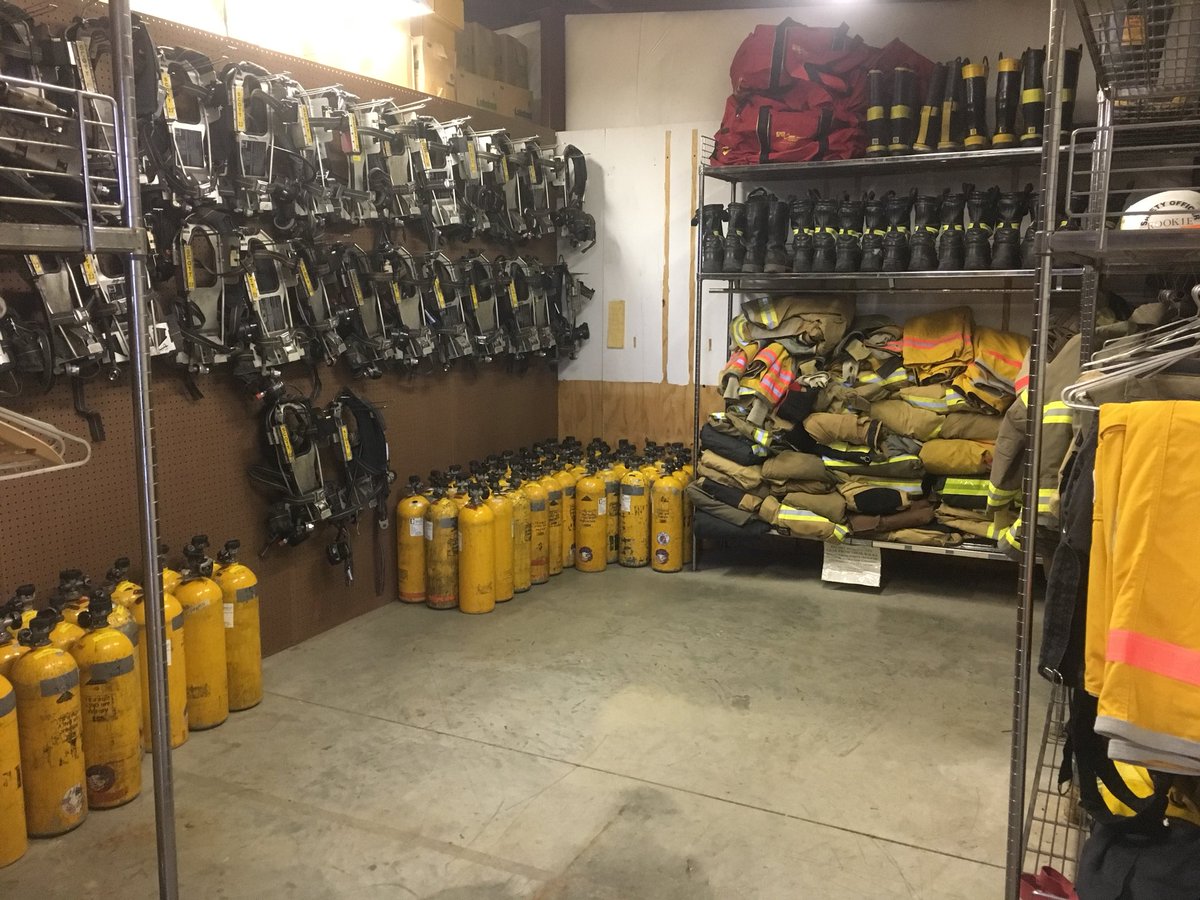 One of Oklahoma State University's oldest student organizations is working hard to improve their program by building a dedicated space to store their donated safety training equipment.
Members of the Fire Protection Society used donated funds to buy wood, siding and other materials to create an organized space for their fire protection equipment. The equipment includes bunker gear, boots, helmets and other tools donated by fire departments across the state.
"We needed proper storage to be able to get in there and have the proper training," said Jacob Hampton, Fire Protection Society president and fire protection and safety engineering technology senior. "This was a project we were looking forward to completing for a long time. It's exciting to have it done and ready for future generations of the society to use and get the most out of it."
The Fire Protection Society is one of the oldest student organizations at OSU and the largest in the College of Engineering, Architecture and Technology (CEAT). It provides students with opportunities in public service, academic and professional development as well as social interaction with other students in the fire protection and safety technology program within the college.
"The society helps to bridge the gap between being a student in the program and public service as a profession," Hampton said.
The Fire Protection Society started in 1937 as a way for freshmen to integrate into the fire protection and safety technology department on campus.
"The society has been an important part of OSU's history," said Ed Kirtley, assistant dean of extension for the CEAT. "Students in the society are using their skills and knowledge to create safer environments for our communities."
The society has several community service activities each year, including a partnership with the Red Cross Home Fire Campaign which installs smoke alarms in Stillwater homes. This year, the society helped install smoke alarms in more than 80 homes.
"Community service is a very important aspect of membership in the society and the program," Hampton said.
The society also assists the Stillwater Fire Department inspect OSU Homecoming decks before the annual Walkaround event as well as with special projects such as building two mock dorm rooms—one with a sprinkler system and one without—to demonstrate the importance of indoor sprinkler systems.
"The society represents an opportunity to be a public servant," said Hampton. "We are here to save and enrich the lives of those around us."