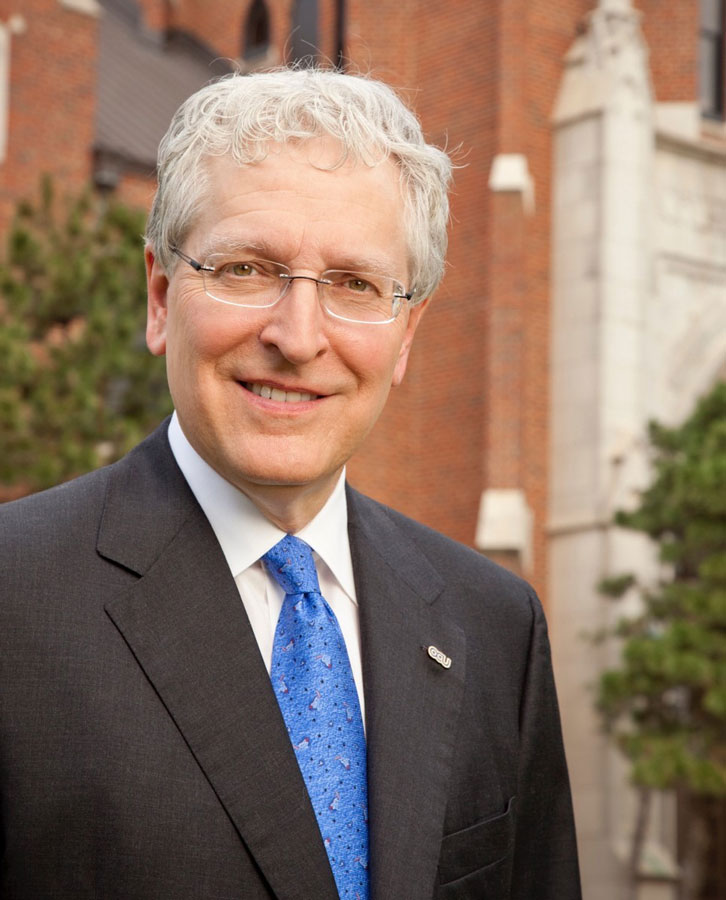 Robert Henry to speak at OSU commencements
Friday, November 30, 2018
Robert H. Henry — a former university president, federal appeals court judge, state attorney general and lawmaker — will be the commencement speaker at both Oklahoma State University undergraduate ceremonies Saturday, Dec. 15 at Gallagher-Iba Arena in Stillwater.
"We are fortunate to have the honorable Robert Henry speak with our students," said OSU President Burns Hargis. "He is the embodiment of success and an example of a true public servant who has served not only the state but also the nation."
Henry earned his bachelor's degree with high honors from the University of Oklahoma in 1974 and Juris Doctor from the University of Oklahoma College of Law in 1976. He will be presented an honorary doctorate of laws during the morning graduation.
He began a career in public service at age 23 in 1976.
While still in law school, Henry was elected to the Oklahoma House of Representatives. He represented his hometown of Shawnee among others while serving for 10 years. He was elected attorney general of Oklahoma in 1986 and served until June 1991, when he became the dean of Oklahoma City University School of Law.
In 1994, President Bill Clinton nominated Henry to the U.S. Court of Appeals for the Tenth Circuit. He was the chief judge from 2008-2010.
During his time on the court, Henry was part of a six-member delegation led by Supreme Court Justice Sandra Day O'Connor that represented the U.S. Judiciary at the Arab Judicial Forum.
He was also a part of the U.S. Judicial Conference Committee on International Judicial Relations and was named chair in 2005 by Supreme Court Justice William Rehnquist. Henry left the court and joined Oklahoma City University again, this time as president and CEO of the private school with roughly 3,700 students. He served in that role from July 2010 until retiring this June.
Henry will address approximately 1,800 OSU fall graduates, who will be led into Gallagher-Iba Arena by the OSU Pipes & Drums Band and seated by college.
Undergraduate ceremonies on Dec. 15 start at 10:30 a.m. for students from the College of Arts and Sciences, College of Education, Health and Aviation and the College of Agricultural Sciences and Natural Resources and at 1:30 p.m. for those from the College of Human Sciences, Spears School of Business and the College of Engineering, Architecture and Technology.
Commencement for graduate students is 7 p.m. Friday, Dec. 14 at Gallagher-Iba Arena. Live, streaming video of each of the commencement ceremonies will be available at www.ostate.tv.
Find more information about commencement activities, including parking, at https://commencement.okstate.edu/.