Fundraiser celebrates Stillwater's commitment to arts
Friday, April 5, 2019
The Oklahoma State University Museum of Art Advocates are bringing the flavors and culture of Europe to Stillwater for its third annual fundraiser, Masterpiece Moments: Artist at the Table.
The event's theme, A Grand Tour of Europe, will serve as the inspiration for 20 tablescapes featuring European artworks and their creators — interpretive works of art constructed by friends and advocates of the museum. The event will be held at the OSU Student Union Ballroom on Saturday, May 4, at 5:30 p.m.
"We will take a tour through Europe with delicious food and exciting entertainment bringing the culture to Stillwater," said Judi Baker, chair of Masterpiece Moments.
The evening includes a silent and live auction, entertainment, wine and more. All proceeds will support exhibitions and educational programming at the OSU Museum of Art and Stillwater Public Schools.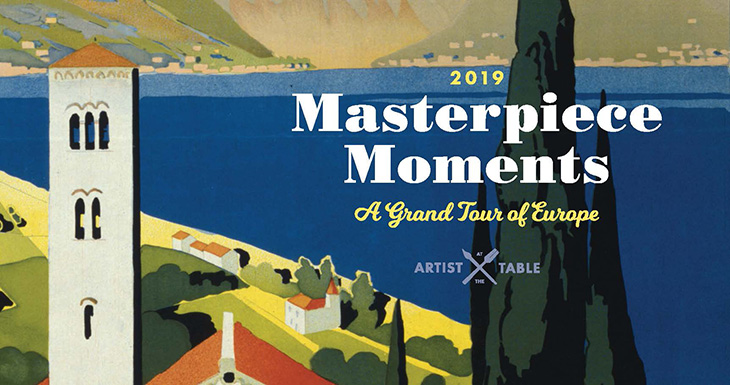 Attendees will dine on family-style Italian cuisine and experience live entertainment from the Greenwood School of Music faculty.
"Masterpiece Moments is such a creative and unique way for people to support the continuation of art education in our community," said Jeri Seefeldt, a member of the Art Advocates. "This celebration of creativity brings together both education and community."
OSU alumna Patricia Bradley is this year's featured artist and will complete a drawing at the event. The drawing, a street scene in Florence, Italy, will be available for purchase during the live auction.
The OSU Museum of Art Advocates are a vital part in expanding the reach of the museum and its commitment to the community. Through their advocacy, volunteering and contributions, the artistic culture of OSU and Stillwater continues to grow.
"Art education is a vital part of educational development," said Vicky Berry, OSU Museum of Art director and chief curator. "It is important to allow students to be creative in the classroom and gain exposure to the arts."
Items for auction are on display at the OSU Museum of Art and include artworks by regional and national artists, as well as a Joan Miro lithograph, an Oregon wine trip and a European wine tasting party.
Tickets for Masterpiece Moments begin at $100. To purchase, visit osugiving.com/MasterpieceMoments.
For more details on the artworks and experiences up for auction, contact museum@okstate.edu.