Niblack Research Scholars program celebrates 15 years at OSU
Friday, October 4, 2019
The Niblack Research Scholars program celebrated its 15th anniversary during its recent event with founder Dr. John Niblack. Niblack retired in 2002 from pharmaceutical giant Pfizer Inc. and founded the Niblack Research Scholarship program two years later.
Layout Grid - Three Columns (thirds)
Left Column
Middle Column
Right Column

All Terrain Land & Air Sphere - ATLAS™

Morbi ac felis. Vestibulum fringilla pede sit amet augue. Cras varius. Phasellus dolor. Fusce a quam.

Class aptent taciti sociosqu ad litora torquent per conubia nostra, per inceptos hymenaeos. Nunc sed turpis. Proin pretium, leo ac pellentesque mollis, felis nunc ultrices eros, sed gravida augue augue mollis justo. Praesent blandit laoreet nibh. Nam quam nunc, blandit vel, luctus pulvinar, hendrerit id, lorem

Suspendisse potenti. Nam at tortor in tellus interdum sagittis. Aliquam erat volutpat. Maecenas nec odio et ante tincidunt tempus. Donec elit libero, sodales nec, volutpat a, suscipit non, turpis.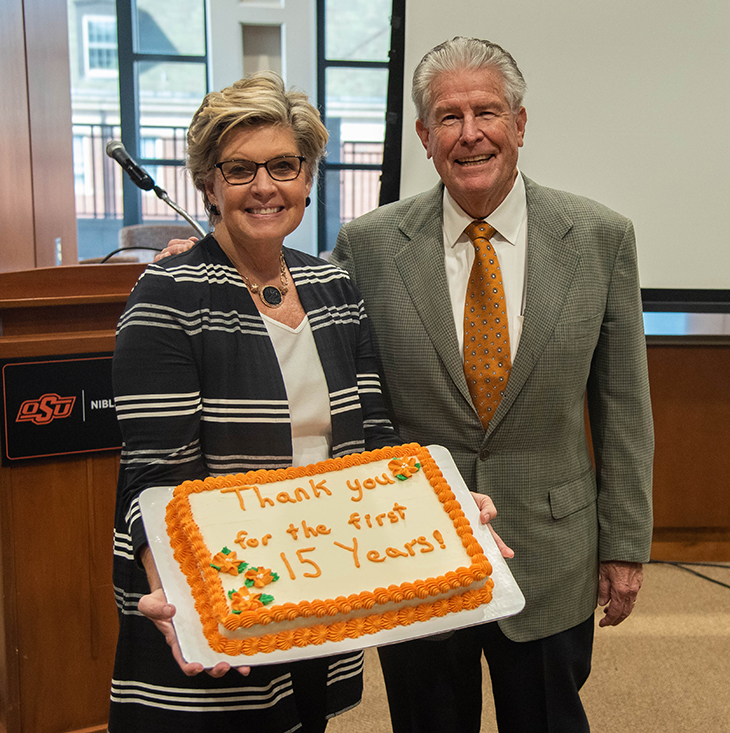 The program, administered by the Office of the Vice President for Research at OSU, gives undergraduates a unique opportunity to perform cutting-edge research in various fields. It comes with an $8,000 scholarship and pairs the students with both a faculty and a graduate student research mentor.
"It takes years of dedication and perseverance to be a scientist, and it's not easy," Niblack said in 2017. "It's fun for (wife) Heidi and me to come to campus and watch the scholars in action. We love watching another generation of scientists move up to the front line."
On September 27, during an annual event with the scholarship founder, past recipients gave a presentation on their roles in their chosen research project and the specific skills they learned.
In return, Niblack offered them advice and encouragement.
"Science is hard to do. You all are like musicians learning how to play your instrument. Learning how to play a violin at a high skill level is not easy to do," Niblack said. "Once you get past that, then you can begin to be more creative. You can put your own spin on it and write your own music."
Niblack congratulated the students for their hard work and encouraged them to continue their careers as researchers.
"You know there are thousands of students on this campus, but there are only 14 of you in this program," he told the scholars. "You have each learned a lot of new skills, new thinking paradigms and have come well on your way to launching your professional careers
Niblack graduated from OSU in 1960 with a bachelor's degree in chemistry and earned a doctorate in biochemistry from the University of Illinois before becoming vice chairman of Pfizer Inc., where he directed research into drugs for viral illnesses, cancer and autoimmune disorders.
Learn more about the Niblack Research Scholars program here.
MEDIA CONTACT: Harrison Hill | Research Communication Specialist | 405-744-5827 | harrison.c.hill@okstate.edu
---
About the author