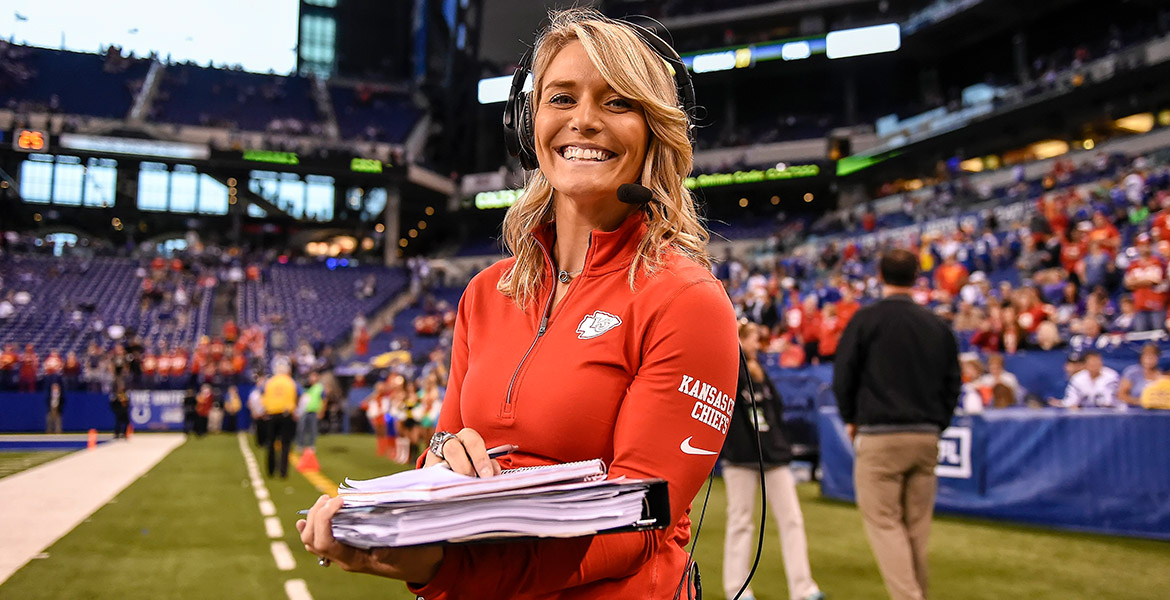 OSU alumna part of first all-female radio crew for FBS national radio broadcast
Wednesday, December 18, 2019
Oklahoma State University alumna Dani Welniak will make history Saturday as part of the first all-female radio crew for a NCAA Football Bowl Subdivision game on a national radio network.
Welniak, a 2011 graduate of the OSU School of Media and Strategic Communications, will be the color analyst during the FBC Mortgage Cure Bowl in Orlando, Florida. The other members of the crew include play-by-play voice Jamie Seh and sideline reporter Melanie Newman. The game between the Georgia Southern Eagles and the Liberty Flames kicks off at 1:30 p.m. central time and will be broadcast nationally on Sirius XM Radio and the TuneIn Radio app.
"It's an exciting matchup and I'm thrilled to be calling it with such a unique and talented team," Welniak said. "It's an honor to be a part of something so much bigger than myself. This bowl is a blessing to so many people with the proceeds going to breast cancer research. It impacts a cause close to many of our hearts."
Welniak has 10 years of broadcasting experience and is currently a sports anchor and reporter for CBS-affiliate KCTV5 in Kansas City, Missouri. She also spent four seasons as an analyst and reporter for the Kansas City Chiefs Radio Network.
Her love of football runs deep. Welniak played women's professional football as a wide receiver for the Dallas Diamonds. She was a team captain, three-time pro bowler and part of the 2008 team that won the Independent Women's Football League championship.
MEDIA CONTACT: Jacob Longan | College of Arts and Sciences | 405-744-7497 | jacob.longan@okstate.edu