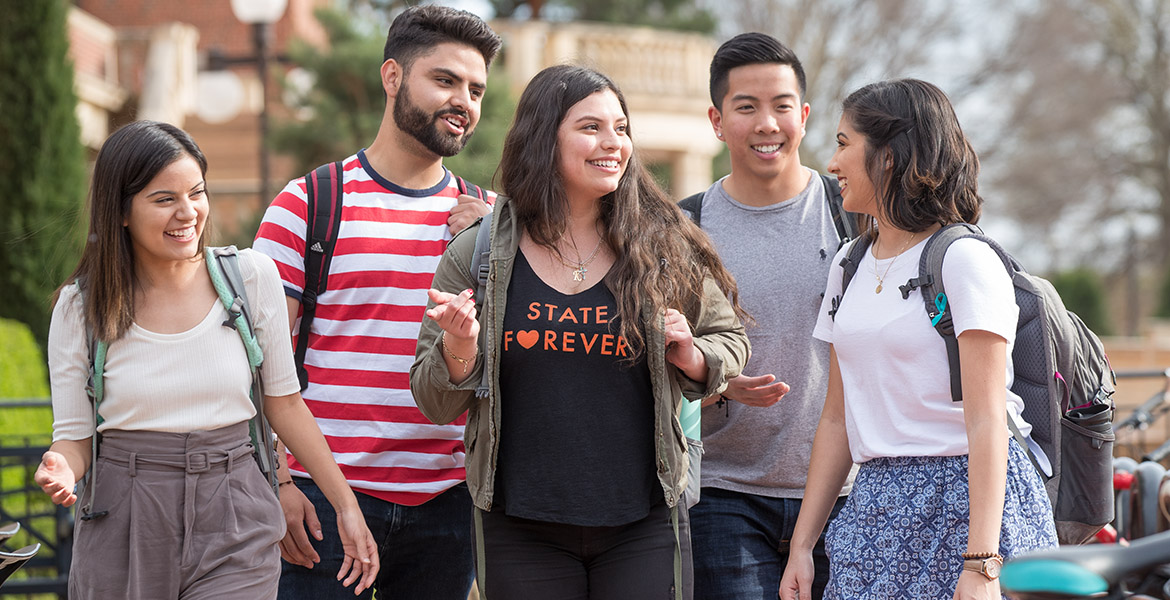 OSU receives prestigious national diversity award for 8th consecutive year
Wednesday, September 18, 2019
The commitment to creating a culture of inclusion at Oklahoma State University is again being nationally recognized. INSIGHT Into Diversity magazine, the oldest and largest diversity publication and website in higher education today, has recognized Oklahoma State University as a 2019 Higher Education Excellence in Diversity Award recipient and a 2019 Diversity Champion.
As a recipient of the annual HEED Award, a national honor recognizing U.S. colleges and universities that demonstrate an outstanding commitment to diversity and inclusion throughout their campuses, OSU will be featured, along with 92 other recipients, in the November HEED Award issue of INSIGHT Into Diversity. OSU is one of eight institutions across the country and the only university in Oklahoma to have earned this prestigious award for eight consecutive years.
"It is an honor to once again be recognized with higher education's most prestigious national diversity award," OSU President Burns Hargis said. "Our commitment to inclusion and diversity truly makes Oklahoma State a special place."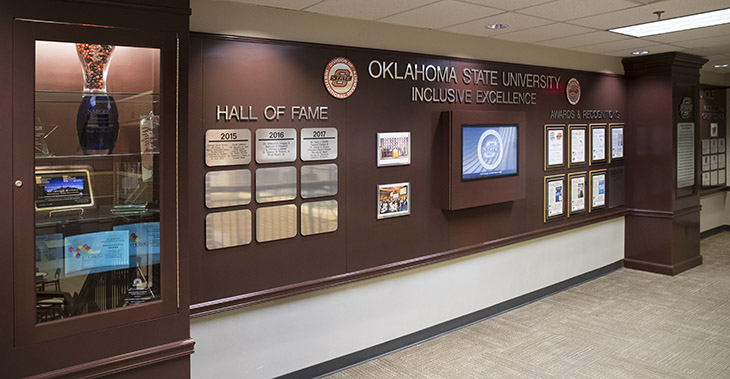 INSIGHT Into Diversity also recognizes selected institutions — those that rank in the top tier of HEED Award recipients — as Diversity Champions. These institutions exemplify an unyielding commitment to diversity and inclusion throughout their campus communities, across academic programs, and at the highest administrative levels. Known for visionary leadership, Diversity Champions serve as role models and set the standard for thousands of U.S. college campuses striving for inclusive excellence. Under Hargis' leadership, OSU continues its prominence as a national leader and role model for diversity and inclusion. OSU's 2019 Diversity Champion designation represents the third consecutive year the university earned this heightened recognition.
"Having this consistent, prestigious national recognition of our efforts goes a long way in contributing to our aspirations of excellence," said Dr. Jason F. Kirksey, OSU vice president and chief diversity officer. "It also says a lot about the leadership of President Hargis, Provost Sandefur and the rest of the administration. Oklahoma State University is viewed as a place that continues engaging in significant efforts to welcome, respect and value everyone."
For more information about the HEED Award or the Diversity Champion recognition, visit insightintodiversity.com.
MEDIA CONTACT: David Bitton | Communication Specialist | 405-744-9782 | david.bitton@okstate.edu