Seven honored at OSU Diversity Hall of Fame
Friday, October 18, 2019
The Oklahoma State University Diversity Hall of Fame inducted four new honorees, recognized two rising stars and gave one special recognition during its annual gala Oct. 17 in the ConocoPhillips Alumni Center.
The OSU Diversity Hall of Fame recognizes alumni and university supporters who have significantly contributed to the advancement of diversity and inclusion at OSU and who have distinguished themselves in their particular field or profession and the betterment of their community. The hall of fame was established by OSU's Division of Institutional in 2015.
This year's inductees include Dr. John M. Chaney, Ann M. Oglesby, Dr. Katye Perry Bonner and Catherine E. Vijayakumar, with special recognition for OSU Foundation president Kirk A. Jewell as well as rising stars Cherdena Daniel and Dr. Edward J. Daniel Sr.
"These are all individuals who have certainly made a significant impact on the legacy of diversity and inclusion here at OSU," said Dr. Jason F. Kirksey, vice president and chief diversity officer for the OSU Division of Institutional Diversity.
HALL OF FAME INDUCTEES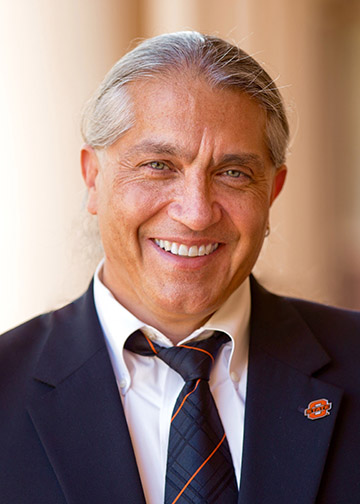 Dr. John M. Chaney, a citizen of the Muscogee Nation of Oklahoma, is a Regents Professor of Psychology who has taught at OSU since 1991 after earning a clinical psychology doctorate from the University of Missouri-Columbia. With more than 125 publications, Chaney has conducted numerous studies examining psychological adjustment to a variety of adult and pediatric chronic medical illnesses. He directs the American Indians Into Psychology program, one of only three Indian Health Service-funded programs in the country that promote Native students pursing advanced degrees in psychology. The program has provided opportunities for more than 200 American Indian graduate and undergraduate students through scholarships and academic enrichment programs and has produced 36 American Indian Ph.D.s in psychology.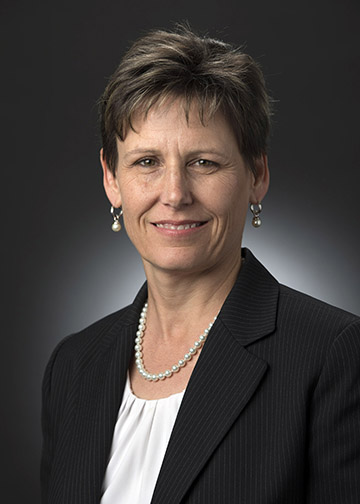 Ann M. Oglesby has more than 30 years of experience in the energy and petrochemicals industries as the vice president for technology and lead Oklahoma executive for Phillips 66, a diversified energy manufacturing and logistics company. Oglesby, who earned a bachelor's in chemical engineering at OSU in 1987, serves on the Phillips 66 Executive Inclusion and Diversity Council. She is the Phillips 66 executive liaison for OSU and a member of the OSU Diversity Development Council. She is also a board member of the National Action Council for Minorities in Engineering.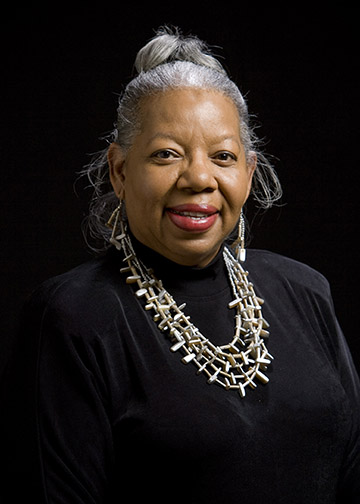 Dr. Katye Perry Bonner is an emeritus faculty member from OSU's School of Educational Foundations, Leadership and Aviation. Bonner joined OSU in 1979 as a minority lecturer in the College of Education in the research and evaluation program, earned an educational psychology doctorate at OSU in 1983, and later became the first African American to serve as interim head of the School of Education Studies. She served on multiple committees such as chair of the Multicultural Education Committee in the college and the Multicultural Action TEAM, which helped create the position of assistant vice president and ultimately vice president of Institutional Diversity.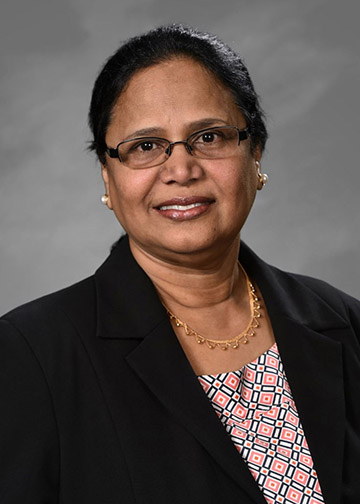 Catherine E. Vijayakumar retired in 2016 after joining OSU's Office of Multicultural Affairs as its first coordinator of Asian American affairs in the fall of 2002. She co-founded the Asian American Faculty and Staff Association in 2006, an organization that promotes social and professional activities on campus and helps provide scholarships and mentorship. Vijayakumar also co-founded the OSU Asian Alumni Association in 2010. She has a master's in education from OSU and a master's in literature from the University of Madras, in her homeland of India. Her 32 years advising students in education have given her a deep appreciation for diversity and inclusivity.
SPECIAL RECOGNITION
Kirk A. Jewell, an OSU alumnus who has served as president of the OSU Foundation for 15 of the past 16 years, is retiring in 2020. Jewell has been at the helm of many transformational efforts, including the $1.2 billion Branding Success campaign. Its impact will be felt for generations. Jewell has also been instrumental to many game-changing additions to campus. Among the most recent is the grand opening of The McKnight Center for the Performing Arts, which brought a national spotlight to OSU and Stillwater. This fall, the organization launched the $375 million Brighter Orange, Brighter Future scholarship and student support fundraising campaign.
RISING STARS
Cherdena Daniel earned a bachelor's degree in interior design and master's in environmental design from OSU. An interior designer by profession and entrepreneur at heart, Daniel owns and operates a design company. Throughout her 15-year career, she has worked on a wide variety of projects in Los Angeles, New York City and Oklahoma City including medical facilities, restaurants, high-end residential and commercial projects. Daniel has a passion for the community — she is director of the Miss Black Oklahoma City Pageant — and makes a concerted effort to expose underrepresented youth to design through mentoring, speaking engagements, hands-on activities and workshops.
Dr. Edward J. Daniel Sr. earned his bachelor's, master's and doctoral degrees in electrical engineering from OSU. He is a senior technical lead engineer working on Airborne Surveillance Command and Control Systems for the Boeing Co. He previously worked as the chief engineer for the defensive management system on the B-2 bomber for Northrop Grumman Aerospace Systems at Tinker Air Force Base. He serves on the Industrial Advisory Board for the School of Electrical and Computer Engineering at OSU. Over the course of his academic and professional career, he has amassed many honors, awards, and recognitions. In 2007, he was named the Most Promising in Industry in the Black Engineer of the Year Awards, and in 2002, he was recognized as an OSU Leadership Legacy. Daniel has a passion for ministry and community service and has spoken to minority youth nationwide about attending college and pursuing STEM degrees.

MEDIA CONTACT: Monica Roberts | Director of Media Relations | 405-744-4800 | monica.roberts@okstate.edu