Boone Pickens' OSU legacy celebrated with virtual dedication ceremony for his relocated childhood home
Friday, September 11, 2020
Marking the one-year anniversary of the passing of the ultimate Cowboy, Boone Pickens, Oklahoma State University today celebrated his legacy with a virtual dedication of his childhood home relocated last year to Karsten Creek Golf Club outside Stillwater — home of the OSU men's and women's golf teams.
The dedication and tribute video was broadcast at 12:32 p.m., the precise time of Mr. Pickens' passing, on OStateTV. Mr. Pickens' gravesite is a few feet outside of the bedroom where he grew up in Holdenville, Oklahoma, until the age of 16 when his parents relocated to Amarillo, Texas.
Widely referred to as the "Holdenville House," the modest bungalow was purchased a decade ago as a gift by a family member and relocated to Mr. Pickens' beloved sprawling Mesa Vista Ranch in the Texas Panhandle to mark his 80th birthday.
Mr. Pickens was 91 when he died. In 2018, the house was moved again to Karsten Creek, where Mr. Pickens' admirers, led by John Houck, went on to restore both the exterior and interior of the structure. Today it stands as a vivid reminder of life in a small Oklahoma town during the 1920s, 30s and 40s.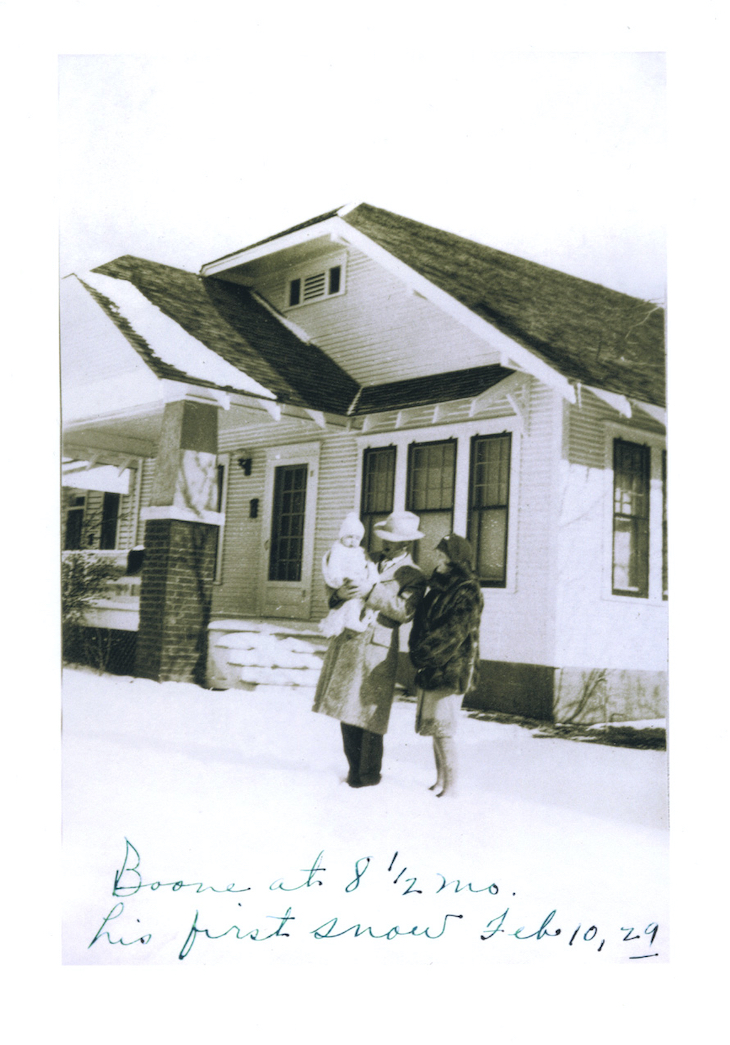 Mr. Pickens was a major donor to OSU athletics and academics and is remembered as one of the greatest collegiate benefactors in U.S. history, having donated over a half a billion dollars to his alma mater. The virtual dedication represented a heartfelt remembrance of Mr. Pickens' generosity to OSU.
"The simple, charming home represents Boone's small-town Oklahoma upbringing, the launch of his business career as a paperboy, and the practical, foundational lessons he learned at a young age that guided him throughout his life," Hargis said.
"The house is a visible, permanent reminder of the impact Boone Pickens had on Oklahoma State University and the world for that matter. His impact on our university will be felt for generations to come and his legacy will endure in the hearts of grateful Cowboys and Cowgirls forever."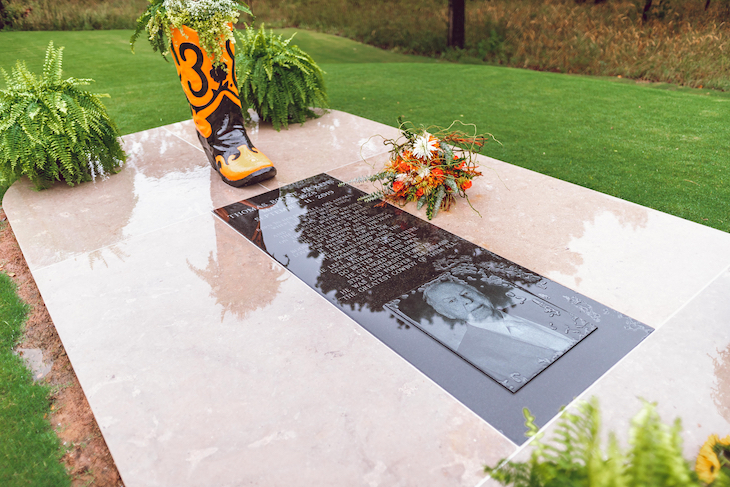 OSU Athletic Director Mike Holder, a close personal friend of Boone's, said, "Boone loved OSU, and he was a person of vision and action. He never accepted mediocrity and always demanded excellence. He knew for us to compete for championships required investments in our athletic program. He stepped forward, inspired many others to do likewise with his bold vision. We are indebted and grateful to him beyond words.
"Karsten Creek is honored to be the final resting place for Boone Pickens. He represents all that I value and hold dear in my heart. I love him and thank the Lord every day for bringing him into my life. He changed my life forever and I will be eternally grateful for his friendship."
Former OSU and NFL quarterback Brandon Weeden expressed similar sentiments.
"Karsten Creek is a very special place; it is fitting he is in that place," he said. "What he has done for OSU from a giving standpoint — I don't think there was anything he was more compassionate about than Oklahoma State. He is a special guy and we are lucky to call him one of our own."
In January, 2019 Pickens wrote about the house, explaining his motivation for moving it back to Oklahoma and all of the lessons he learned there growing up — lessons he credited with his success:
"It's where I learned my earliest lessons in business, including my first business acquisition — my newspaper route."
MEDIA CONTACT: Monica Roberts | Director of Media Relations | 405-744-4800 | monica.roberts@okstate.edu